This contest started on 6/30/20. This contest has a winner.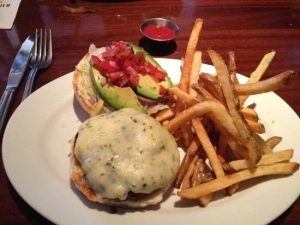 * Win A $35 Burtons Grill & Bar Gift Card (Boca Raton)
Jeff Eats got a $35 Burtons Grill & Bar Gift Card to give to one of you guys…
The game- the first 30 "reader-comments" received – will be entered in a "blind hat pick"! You can submit as many comments as you'd like but- Please, only 1- reader comment – per day…play fair!
The $35 Gift Card is good at all Burtons Grill & Bar locations.
You can check burtonsgrill.com for menu/prices/locations/info.
Posted on November 27th, 2017
***** Burtons Grill & Bar, 5580 North Military Trail, Boca Raton, Florida 33496, (561) 465-2036.
Got a real good American-Style joint for you guys to checkout, Burtons Grill & Bar which opened 6-weeks ago in Boca Raton.
Great looking free-standing building restaurant which seats something like 300 featuring an open kitchen/ a full liquor bar/ table & booth seating/ a menu loaded with reasonably priced- appetizers, soups, salads, sandwiches, entrees, paleo dishes, vegetarian dishes, gluten free dishes, desserts.
Like I said 2 seconds ago, Burtons Grill & Bar opened 6-weeks ago in Boca Raton- that said, this joint isn't Burtons owners' first rodeo in that they also have 13 other Burtons Grill & Bars spread-out over Massachusetts, Connecticut, New Hamphshire, Virginia, South Carolina and North Carolina!
Long story short, last night Jeff Eats, Mrs. Jeff Eats and two other couples did-dinner at Burtons and I gotta tell you, its food and service were right on the money! Just between you guys and Jeff Eats, unless my hearing is going- during and after the meal I didn't hear even one single bitch about "anything"- so Jeff Eats is kinda thinking that Burtons Grill & Bar has a winning formula figured out!
Let me wrap Burtons Grill & Bar up for you guys- by telling you that the joint is open Monday-Thursday 11:30am-10pm, Friday-Saturday 11:30am-10;30pm, Sunday 11:30am-9pm- and you can checkout menu/prices/info at burtonsgrill.com.