Pattie Lou's Donuts (Orlando)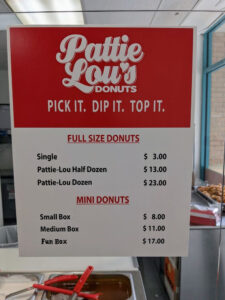 ***** Pattie Lou's Donuts, 139 E Pine Street, Orlando, Florida 32801, (407) 203-3362.
Got a real good 'cake' donut joint for you guys to check-out, Pattie Lou's Donuts in Orlando.
Real simple tale to tell, yesterday, Jeff Eats and Mrs. Jeff Eats "discovered" Pattie Lou's Donuts and I gotta tell you- the joints' donuts killed! I'm kinda thinking that you guys already know the concept- vanilla cake donuts that "you" (actually its Pattie's staff) top with "toppings" and a good handful of already "designed" signature donuts for the "non-designer-stick-in-the-mud crowd." Order/pickup at counter, handful of tables/window counter seats,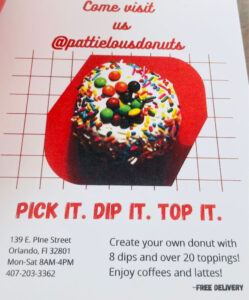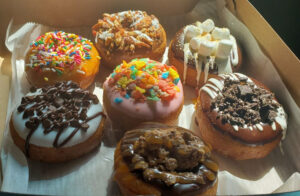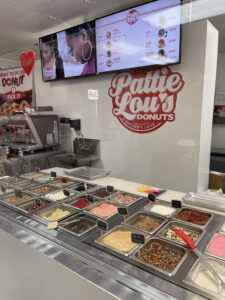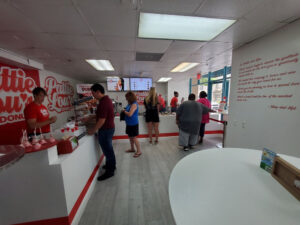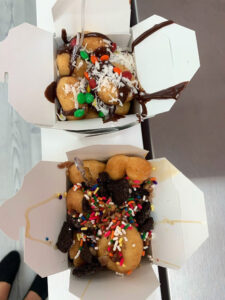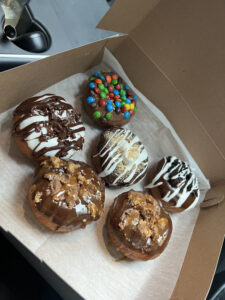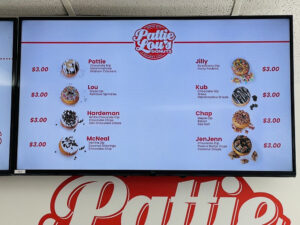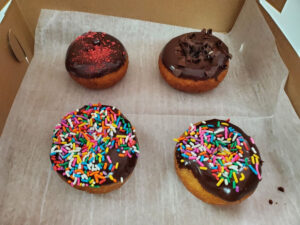 Pattie Lou's Donuts is open Monday-Saturday 8am-4pm/ closed on Sunday.
You guys can check menu/prices/info at pattielousdonuts.com.