Mom's New York Pizza (Miami Beach)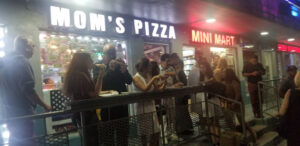 ***** Mom's New York Pizza,1059 Collins Avenue #106, Miami Beach, Florida 33139, (305) 397-8844.
Got a real good pizza joint for you guys to checkout, Mom's New York Pizza in Miami Beach.
Real simple tale to tell, hole in the wall takeout pizza joint- pizza by the slice/ calzones/ strombolis/ chicken wings-tenders/ garlic knots menu, order/pickup at counter, handful of inside window counter seats/outside counter-railing, "Covid" hours- open 7 days a week 12pm-12am, "normal" hours- open Monday-Wednesday 12pm—12am/ Thursday12pm-4am/ Friday-Saturday 12pm-6am/ Sunday 12pm-4am.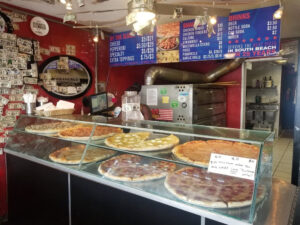 Last night Jeff Eats and Mrs. Jeff Eats "discovered" Mom's New York Pizza and I gotta tell you guys- the joint's New York Style Pizza (thin/crispy/sweet sauce/foldable/nice oil drip) was off the chart delicious!
No fancy schmancy outing- just 2 slices of cheese pizza and 2 cans of Coca Cola!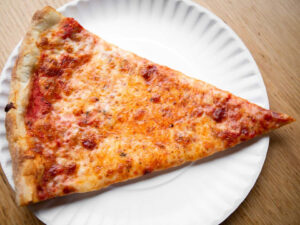 If you're looking for quintessential NY Style Pizza… momsnypizzacom for menu/ prices/ info.