WIN 48 SNICKERS CANDY BARS
This contest started on 11/8/20. This contest has a winner.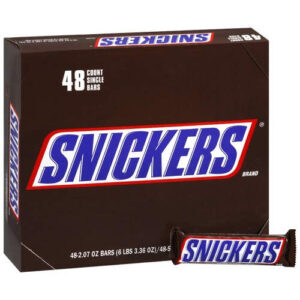 * WIN 48 SNICKERS CANDY BARS.
Jeff Eats got 48 2.07oz Snickers Candy Bars ($50 retail value) to give to one of you guys…

The game- the first 50 "reader-comments" received – will be entered in a "blind hat pick"! You can submit as many comments as you'd like but- Please, only 1- reader comment – per day…play fair!
Check product information at marschocolate.com.