Win A $20 Visa Gift Card
This contest started on 5/28/20. This contest has a winner.
Just so you guys know, the gentlemen pictured in the years-ago taken photo- is Joey Daleo (aka Joey Dale) who passed away in early March, 2020. Joey a transplanted New Yorker- who until he passed was one of Florida's most popular & successful doo-wop/50's-60's-70's performers (Joey Dale & the Gigolos), not to mention one of its top talent managers and show/concert promoters. Do yourselves a real favor and checkout joeydale.com and read about this man who truly lived a full-non stop exciting life!
Hear's a brief clip of Joey Dale & the Gigolos (by the way, Joey is the guy on the "right" with the cap on his head who most of you guys thought was Charlie Sheen).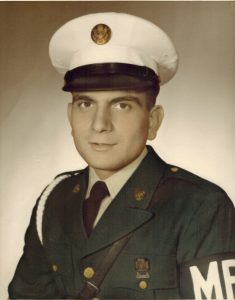 * Win A $20 Visa Gift Card.
Jeff Eats got a $20 Visa Gift Card to give to one of you guys.
The game- the first 20 "reader-comments" received – which correctly identify (name) the -entertainer pictured above- will be entered in a "blind hat pick"! You can submit as many comments as you'd like but- Please, only 1- reader comment – per day…play fair!
The $20 Gift Card is good at any business which accepts Visa.