0ld School Philly (Boca Raton)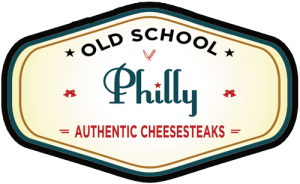 ***** Old School Philly, 20642 State Road 7, Boca Raton, Florida 33498, (561) 488-9606.
Got an absolutely dynamite Philly Cheesesteak joint for you guys to checkout- Old School Philly in Boca Raton.
Real simple tale to tell- Old School Philly opened something like 3 weeks ago, order at counter/food delivered to- handful of inside tables/2 outside tables, steak & chicken Philly cheesesteaks/ hand cut fresh French fries menu, 3 large flat screen tvs showing sports events, modern stainless steel decor.
Yesterday afternoon- Jeff Eats and 3 old Ithaca College buddies discovered Old School Philly and I gotta tell you guys that all 4 of us rated the joint's cheesesteaks and fries- absolutely delicious!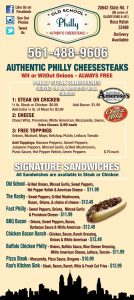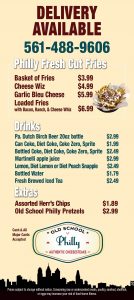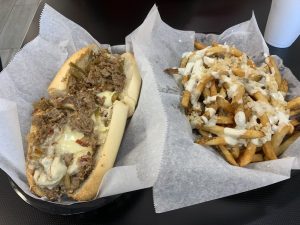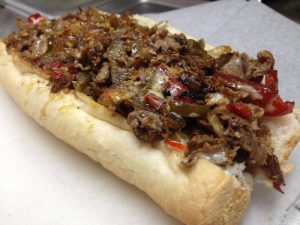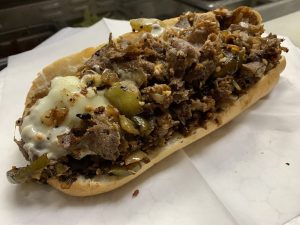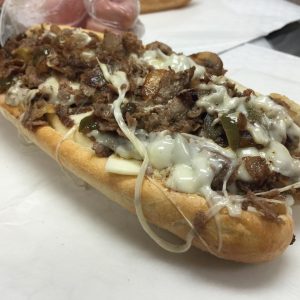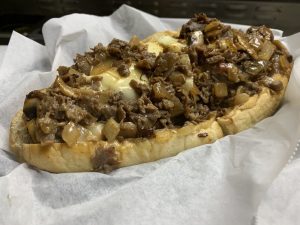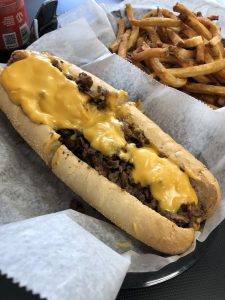 Now, you guys and Jeff Eats both know that many "people" are extremly finicky as to what is and what isn't a top-notch Philly Cheesesteak! With that in mind, I gotta tell you that Brooklyn born and bred Jeff Eats and Ithaca College buddies, Asbury Park born and bred Paul and Allen rated the steak and chicken cheesesteaks we had- off the chart dynamite! Philly born and bred Ithaca College buddy Len the "self proclaimed Philly cheesesteak expert" said and I quote…"Old School Philly's cheesesteaks were delicious and better than, Pat's, Geno's, Woodrow's, Dalessandro's, Tony Luke's and Steve's- and almost as good as Barry's, Jim's and Philip's cheesesteaks."
Let me wrap Old School Philly up by saying- this joint is an absolute must try!
Old School Philly is open 7 days a week 11am-7pm.
You can check menu/prices/info at oldschoolphilly.com.