Tropic Chill Deli (Naples)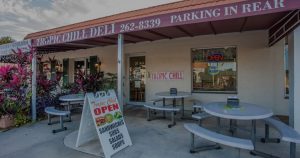 ***** Tropic Chill Deli, 75 Ninth Street South, Naples, Florida 34102, (239) 262-8339.
Got a real good sandwich/deli joint for you guys to checkout, Tropic Chill Deli in Naples.
Real easy concept…reasonably priced table service eat-in/takeout menu loaded with breakfast stuff/ sandwiches/ subs/ wraps/ salads/ soups/ hot dogs & burgers/ daily specials, no frills decor, indoor & covered outdoor table seating, open Monday-Friday 8:30am-3pm/closed Saturday & Sunday.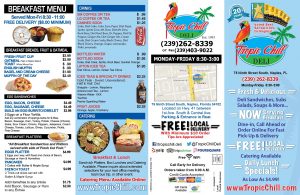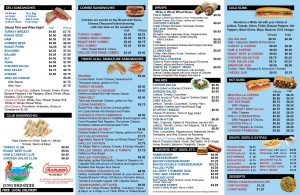 Yesterday, Jeff Eats and Mrs. Jeff Eats "discovered" Tropic Chill Deli and I gotta tell you guys that the joint's food absolutely killed! Just between us- if Tropic Chill Deli was in Jeff Eats and Mrs. Jeff Eats' Boca Raton neighborhood- we would definitely be real steady customers. Dynamite food, reasonable prices, pleasant staff and a menu loaded with a ton (and I do mean a ton) of items to choose from, make this joint an absolute home-run!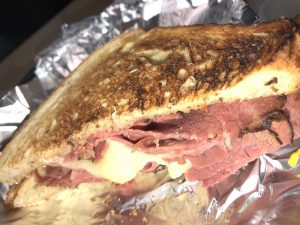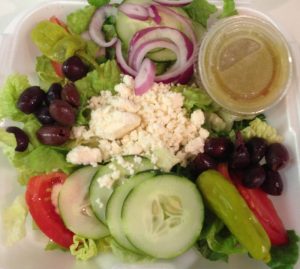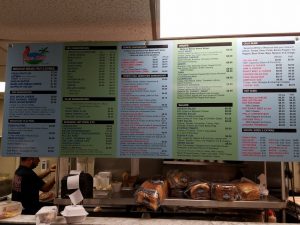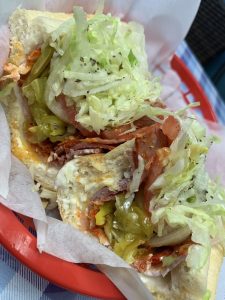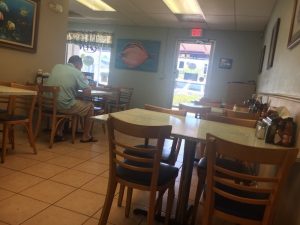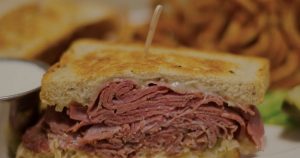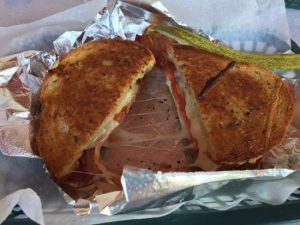 You guys can check tropicchill.com for menu/prices/info.