Pizza District (Boca Raton)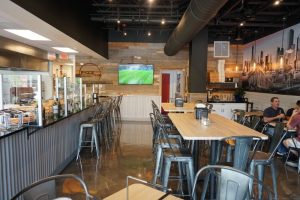 ***** Pizza District, 6919 Southwest 18th Street, Boca Raton, FLorida 33433, (561) 961-4163.
Got a real good pizza joint for you guys to checkout- Pizza District in Boca Raton.
The Skinny- the joint opened about 3 months ago, table/hi-top/counter seating, menu of reasonably priced- pizzas/salads/calzones/wings/subs/garlic rolls/beers/wines, open Monday-Thursday 11am–10pm/ Friday–Saturday 11am-11pm/ Sunday noon–10pm.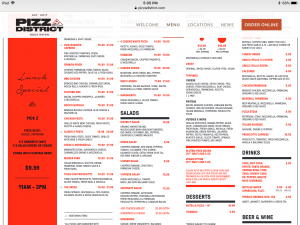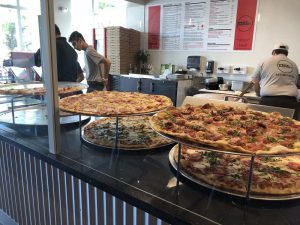 Last night, Jeff Eats and Mrs. Jeff Eats gave Pizza District a shot and I gotta tell you that the joint killed it! Absolutely delicious thin crust pepperoni pizza/ garlic rolls/ chicken parm sub/ Greek salad!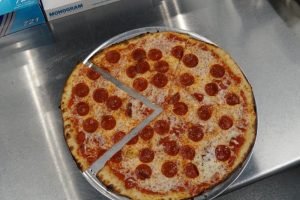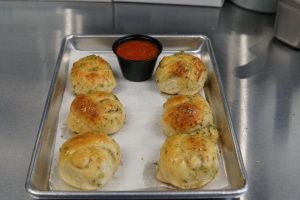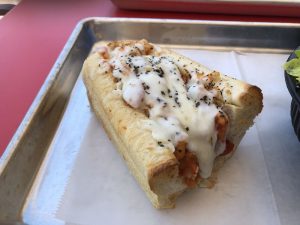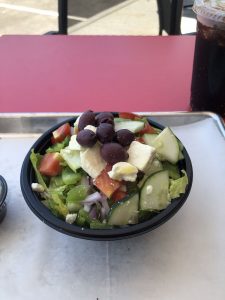 Let me wrap this tale up by telling you guys- that Pizza District's delicious food/ pleasant service/ reasonable prices/ cool looking "steel" decor/ easy going vibe- spell winner in Jeff Eats' book!
You guys can check menu/prices/info at pizzadistrict.com.