DISH OF THE WEEK (Sunday-4/1/18- The Crust Pizza – Naples)
***** DISH OF THE WEEK (Sunday -4/1/18- The Crust Pizza).
One of Jeff Eats' favorite menu items…
16" PEPPERONI CHEESE PIZZA
$21.50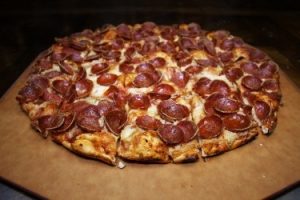 The Crust Pizza
875 Vanderbilt Beach Road
Naples
(239) 244-8488
thecrustpizza.net
Last Review: 4/27/15
This joint's pizza is off the chart delicious! By the way, since Jeff Eats' 4/27/15 writeup first appeared, a second The Crust Pizza location opened at 8004 Trail Boulevard, Naples, Florida 34108, (239) 244-8488, thecrustpizza.net.
Posted on April 27th, 2015
***** The Crust Pizza, 875 Vanderbilt Beach Road, Naples, Florida 34108, (239) 244-8488.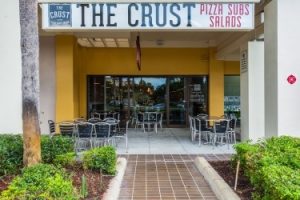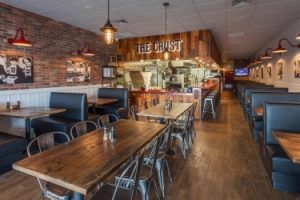 Got an absolutely terrific pizza joint for you guys…The Crust!
Real simple concept- tons of pizzas, handful of subs, handful of salads…handful of beers/wines- inside/outside seating. If you're in the mood for veal parm, chicken marsala, fried calamari- so on and so forth, be smart and ditch the mood, because like I just said, pizzas, subs and salads!
Trust Jeff Eats on this one, an absolute homerun!
A recent dinner- 16″ super thin/crisp pepperoni pizza, lightly toasted meatball sub, wedge salad, all right on the money! Throw in a dynamite decor, super pleasant service and real-reasonable prices- and you got…
Jeff Eats loving The Crust.
You can check menu/prices/info at thecrustpizza.net.
The Crust is open Sunday-Thursday 11am-9pm, Friday-Saturday 11am-10pm.