Puddles Pity Party (Ponte Vedra Concert Hall- Ponte Verda Beach)
* Puddles Pity Party.
You guys remember this guy? Season 12 of America's Got Talent!
The bet here- Puddles is just campy enough to sell-out the Ponte Vedra Concert Hall!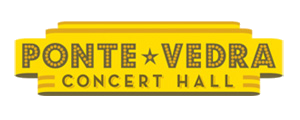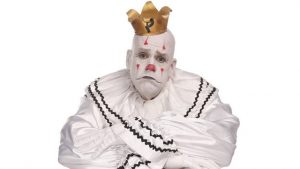 Puddles Pity Party
Thursday, February 15, 2018 (8pm)
Ponte Vedra Concert Hall
1050 A1A North
Ponte Vedra Beach, FL 32082
Tickets Go On Sale- Friday, December, 15th at 10am
Box Office: (904) 209-0399
Tickets Online: pvconcerthall.com
from puddlespityparty.com
"It seems like a parody. But when Puddles opens his mouth to sing, it's beautiful. Operatic." – The Boston Globe
"Fantastically brilliant… originality at its best." – Simon Cowell
The "Sad Clown with the Golden Voice" is back with his heartfelt anthems and a suitcase full of Kleenex! This Pity Party is not all sadness and longing though! The show is peppered with a brilliant sense of the absurd, mixing lots of humor with the awkward, tender moments.
A veritable "Pagliacci by way of Pee-Wee Herman and David Lynch" (The Atlanta Journal Constitution), Puddles Pity Party has 286K fans on Facebook and over 76 million views on YouTube for his indelible interpretations of classics by ABBA, Bowie, Cheap Trick and Queen and his unforgettable mash-up of "Pinball Wizard/Folsom Prison Blues." You may recognize him from his recent appearances on America's Got Talent and video collaborations with Postmodern Jukebox. Puddles has toured extensively in the US at legendary venues like the Regency Ballroom in San Francisco, the Kennedy Center in D.C. and the Troubadour in Los Angeles. He has also performed many times in the UK at Soho Theatre London and the Edinburgh Fringe Festival. Other worldwide festival appearances include the Adelaide Fringe Festival, Perth Fringe World, Melbourne International Comedy Fest, Just for Laughs Montreal, Belgium's Gent Festival, Festival Supreme in L.A., Bumbershoot Festival in Seattle, Moontower Comedy Festival in Austin and Bethlehem's MusikFest.
The New York Times exclaimed that "his special effect is a textured voice laced with melancholy… what makes him transcend the trope is his vulnerability." And LA Weekly wrote "clever and often hysterically funny… [Puddles] is ideally suited to songs popularized by belters old and new like Tom Jones, Sia and Celine Dion, all of which he performs with tear-jerking bravura."