Pizzacraft Artisian Pizzeria (Fort Lauderdale)
Pizzacraft Artisian Pizzeria, 330 SOuthwest 2nd, Fort Lauderdale, FLorida 33312, (954) 616-8028.
There is an old Polish saying or maybe it's an old Latvian saying…"If you don't have something nice to say, don't say anything."
With the above in mind, yesterday Jeff Eats and Mrs. Jeff Eats ate lunch at Pizzacraft Artisian Pizzeria- basic cheese pizza pie, meatball sub, ricotta appetizer and…since I am neither Polish nor Latvian, lousy way-overpriced crap!- the $18 6-slice pizza was under-cooked (the cheese was room temperature) and the dough was topped with a puddle (trust Jeff Eats, "puddle" is being kind) of "who knows what reddish/yellow liquid"- the $14 meatball sub tasted like/and had the same consistency as the Sloppy Joes that P.S. 179's cafeteria use to serve for lunch in 1957 (trust Jeff Eats, in 1957 nobody lined-up for seconds on those Sloppy Joes) and the $9 ricotta appetizer had no taste-whatsoever!
To be perfectly honest with you, after paying the $56- bill (tax and tip included) I felt like an absolute schmuck for having chosen this joint to eat at. What a freaking rip-off!
Now you guys and Jeff Eats both know that food "reviewing" is a subjective game…what I may like, you on the other hand may hate -and vice versa…with that in mind, printed down below is Pizzacraft's description of itself…
Trust Jeff Eats, lousy way-overpriced crap!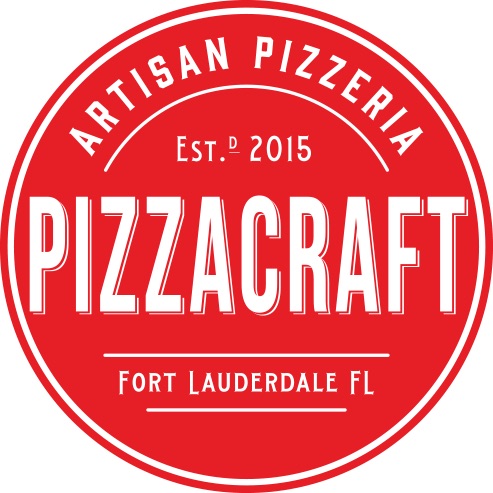 pizzacraftpizzeria.com
Pizzacraft is your neighborhood pizzeria and cocktail bar. Pizzas are the star of the show at Pizzacraft. Wood burning masterpieces that feature "00" flour, imported tomatoes, homemade mozzarella and local and seasonal produce. The menu also features homemade pastas, weekly Italian specialties, seasonal salads and a wide selection of local and imported charcuterie and cheeses from the world's best artisans.
Pizzacraft also features a full liquor bar, Italian sodas, tons of local craft beers and has a wine list that boasts new and old world favorites. Open 7 days a week Pizzacraft is the perfect for a lunch, dinner or late night rendezvous.
Hours:
Monday-Thursday 11:30am – 11pm
Friday & Saturday 11:30am-12am
Sunday 11:30am-10pm