Mundi's Italian Restaurant (Dania Beach )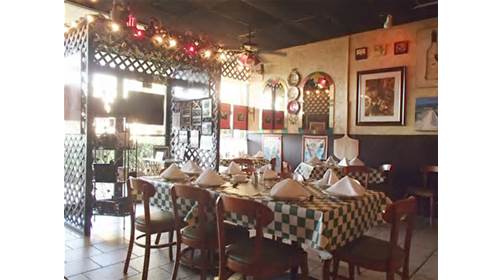 ***** Mundi's Italian Restaurant, 330 East Dania Beach Boulevard, Dania Beach, Florida 33004, (954) 927-1127
A recent email to Jeff Eats.
Jeff Eats,
Not looking for the Sal's or Rotelli's of the world. Looking for a real mom & pop joint that has amazing Italian food at really reasonable prices.
We live in Sunrise.
Give us a dynamite one.
Thanks,
Carl F
___________
Carl F:
Jeff Eats is loaded with real good "mom & pop" red sauce Italian joints.
You gotta read!
That said, here's one to get you through the weekend!
Thanks for almost- reading…
______________________
Mundi's Italian Restaurant (Dania Beach )
Posted on March 27th, 2015 · Dania Beach Italian Pizza
***** Mundi's Italian Restaurant.
Want a real good/reasonably priced/mom & pop/red sauce Italian joint? Then -go eat at Mundi's Italian Restaurant in Dania Beach.
Jeff Eats first told you guys about Mundi's on 4/22/14 (that tale is reprinted down below) and "my bad"- I hadn't been back until last night…and- the fried calamari, eggplant parmigiana, veal marsala, sausage and peppers were right on the money delicious!
This joint is an absolute must try.
_______
Mundi's Italian Restaurant (Dania Beach)
Posted on April 22nd, 2014 · Dania Beach Italian
**** Mundi's Italian Restaurant, 330 East Dania Beach Boulevard, Dania Beach, Florida 33004, (954) 927-1127.
Got a real good "mom & pop" red sauce-Italian joint for you…Mundi's Italian Restaurant in Dania Beach.
If pizza is your game–Mundi's ain't for you…no pizza.
I'm thinking maybe 12 tables.
A recent dinner had Jeff Eats, Mrs. Jeff Eats and another couple doing…fried calamari, penne ala vodka, spaghetti with meatballs, veal parmigiana, zuppa di pesce, shrimp scampi and I gotta tell you–we all thought that Mundi's food was delicious. Now no fooling here…Mundi's stuff was right up there with some of the best Italian food that Jeff Eats has had in South Florida.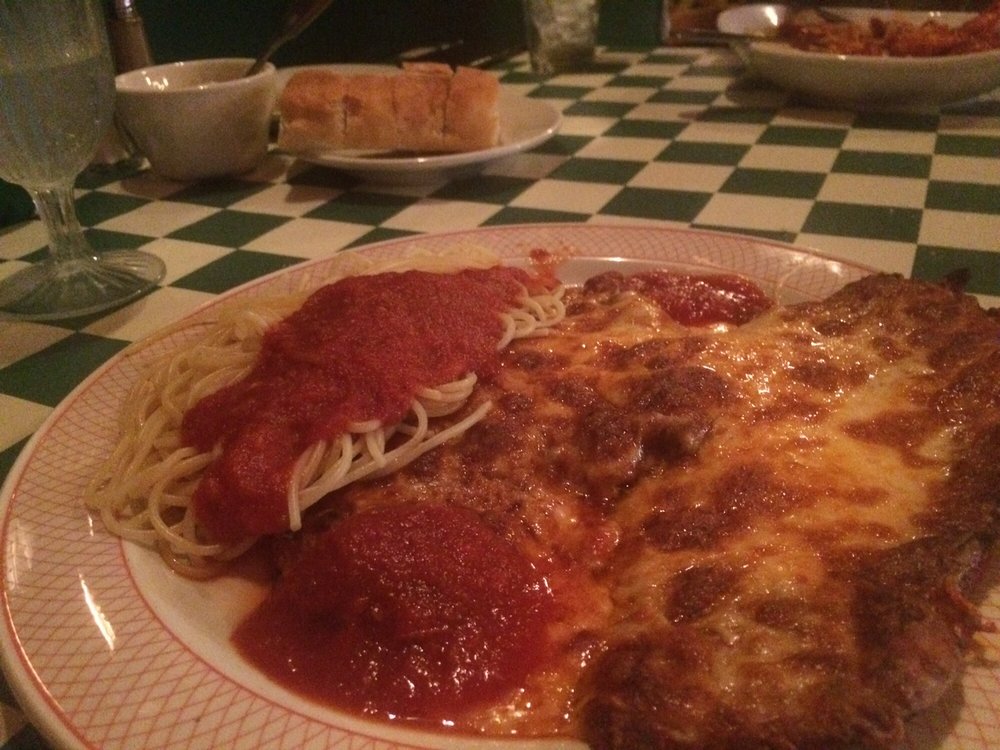 Let me add a drop more color…the husband and wife who own Mundi's seemed to be all over the joint… greeting/meeting/serving/cooking/cleaning and God only knows what else! Talk about giving 1000 percent.
Real simple call–delicious food, large portions, real pleasant service, reasonable prices…makes Mundi's a huge winner.
Just a quick thought…I got friends who tell me -that this restaurant or that restaurant was like eating in someone's home. I don't know about you, but I've eaten in people's homes where the home cooked food was disgusting. As a kid, I had a friend named Jimmy Esposito-whose mother made nightmarishly bad meat lasagna-but it was home-cooked! I also had a friend named William Chen whose mother made fabulous black & white cookies-but her wonton soup tasted like dirty dish water-go figure!
Anyway…
You can check Mundi's menu/prices at www.mundis-italian-restaurant.com.
To wrap this thing up…if Wil & Joyce Imondo (they are the mom & pop and husband & wife in this story) ask you over to their house for dinner-GO!
Mundi's Italian Restaurant is open Tuesday-Sunday 5pm-10pm, closed on Monday.