Silverspot Cinema (Coconut Creek)
* Silverspot Cinema.
Just wanted to mention to you guys that this coming Friday-May 15th a new movie-complex is opening at the Promenade of Coconut Creek located at the intersection of Lyons Road and Wiles Road in Coconut Creek.
For those of you who may not be familiar with the Promenade of Coconut Creek-for our purposes, let's call it the- Poster Child For Florida's Disastrous Mega Shopping Centers!
Now- it's just Jeff Eats' opinion- but this center has to be ranked as one of Florida's biggest white elephants! An absolute Ghost Town! No fooling here, other than for a small handful of restaurants- there are literally no stores that warrant a person making a trip to this outdoor mega center! Don't believe Jeff Eats?- down below is the center's tenant roster…see what you think.
If I was a betting man, my money would say that the "movies" will have little to no effect- turning the Promenade of Coconut Creek into a viable retail center.
Anyway,
Crap center or no crap center, you guys now know about a brand new movie complex that sounds like it's gonna be a top-shelf operation!
From silverspot.net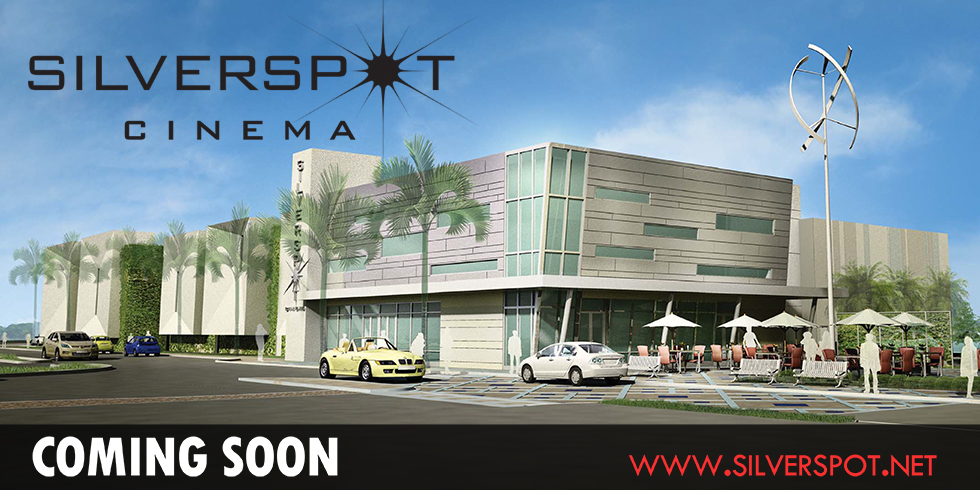 Coming early 2015, the Promenade at Coconut Creek will be home to the Silverspot Cinema. Silverspot will operate an 11-screen luxury theater featuring a combination of first-run blockbuster, 3-D, and concerts, as well as foreign and independent films, presented with state of the art projection and sound technology. Each theater has hand-stitched leather stadium style seating, as well as a high-end restaurant, bar and lounge where theatergoers can enjoy "dinner and a movie" in one place.
______
Stores
DINING
160° / MUFFULETTA
ALLEGRIA FRO-YO & CUPCAKES
BOTTEGA WINE BAR
COLD STONE CREAMERY / ROCKY MOUNTAIN CHOCOLATE
LIME FRESH MEXICAN GRILL
MAMA ASIAN NOODLE & BAR
SAITO'S JAPANESE STEAKHOUSE
SALAD CREATIONS
LA VIA RISTORANTE
STARBUCKS COFFEE
WORLD OF BEER
ETHOS GREEK BISTRO
RED ROCK OASIS & GRILL
SILVERSPOT CINEMA – OPENING SOON!
LE MACARON
APPAREL
APRICOT LANE
CHICO'S
FRANCESCA'S
JOS. A. BANK
JUSTICE FOR GIRLS
LANE BRYANT
NEW YORK & COMPANY
TALBOTS
WHITE HOUSE | BLACK MARKET
SOMA INTIMATES
GYMBOREE
J. JILL
VIVIAN AULD
SPECIALTY
SOUTH BEACH TANNING
LEARNING EXPRESS
LENSCRAFTERS OPTIQUE
PYURE AVEDA
SUNTRUST BANK
SUR LA TABLE
TOKYO DAY SPA
VENETIAN NAIL SPA
GUITAR CENTER
LOVIN' OLIVE
LONGER LIFE NUTRITION
EUROPEAN WAX CENTER
YANKEE CANDLE COMPANY
SILVERSPOT CINEMA – OPENING SOON!
BARKER ANIMATION ART GALLERY
LE MACARON
IT'SUGAR CANDY STORE
ORANGE THEORY FITNESS – COMING SOON!
ACCESSORIES
BRIGHTON COLLECTIBLES
DSW SHOES
J. DOUGLAS JEWELERS
PIZAZZ – JEWELRY & GIFTS
SUNGLASS HUT
CHARMING CHARLIE