Starbucks To Launch Delivery Service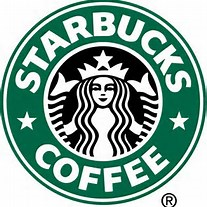 * Starbucks To Launch Delivery Service.
Just read this story on aol.com/article/2014/10/31/starbucks-to-launch-delivery-service/20986822/…
Before -you read, I say it ain't gonna work! Huge flop in the making!
There are so many reasons why it won't work…for starters:
How do you keep the coffee piping hot during delivery? Or for that matter, ice-cold?
There are so many "variations" of coffees, tons of errors are bound to happen.
Literally, every home and office in America has a coffee machine-prepared coffee is one of the last items that Americans need to have delivered.
Your thoughts…
*****
Starbucks To Launch Delivery System
October 31, 2014
Gone are the days of waiting in line, red-eyed, waiting on your drink from your favorite barista.
Starbucks announced on Thursday that it's planning a new mobile and online service that will delivery coffee, tea and snacks to your home or office.
Starbucks chairman Howard Schultz told investors on a conference call, "Imagine the ability to create a standing order of Starbucks delivered hot to your desk daily. That's our version of e-commerce on steroids."
The new service will debut in Portland, Oregon next month and spread to other locations throughout the country next year.
With so many food delivery services like GrubHub and other on demand services like Uber, some wonder why Starbucks waited so long. Is Starbucks late to the delivery game? Let us know what you think on Twitter at @AOL.