Laurenzo's Italian Center (North Miami Beach)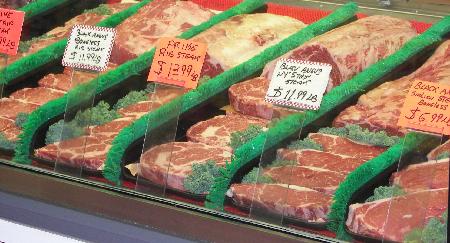 ***** Laurenzo's Italian Center, 16385 West Dixie Highway, North Miami Beach, Florida 33160, (305) 945-6381.
Like Perry Como, Jeff Eats gets letters, well in this case, an e-mail.
Got this one-from new reader Harry Rose…
*****
Love the blog glad I found it
October 21, 2014 at 6:02 AM
Just stumbled on your blog and I need your help. Right now I am having trouble adjusting back to EST so I have an extra 2.5 hours each morning. Just got back from my first trip to Italy. Rome, Tuscany, Florence. While walking through Siena I came across the place below. I know it is too much to ask for a place like this in SF. But I basically had fresh meats and cheeses every day for over a week. I am already jonesing for a fix Jeff Eats where do I go?
BTW a plate of meats and cheeses with wine of course, for two, was 52 euros served on a cutting board with paper. They had no tables or place to eat you walked back out on the street and sat wherever. It was enough for four as I did not realize everyone else was getting a serving for one. I had it wrapped up and we ate it for the following two days as well.
——————–
Harry Rose:
Glad you found Jeff Eats.
Your e-mail doesn't tell me exactly where in South Florida you live…so I'm shooting in the dark here!
That said, checkout Laurenzo's Italian Center in North Miami Beach.
Jeff Eats' review from 10/25/12 is reprinted below.
Nothing for nothing, but I'm thinking that- Laurenzo's will get the job done for you. You can play Italian all-day-long in this joint…it's sort of like Toys R Us, its got every base covered at reasonable prices!
Jeff Eats and Mrs. Jeff Eats have been shopping/eating at Laurenzo's for years and it has never disappointed.
Finally, if Laurenzo's doesn't work geographically for you…I'd suggest "looking around" Jeff Eats- there are a number of other South Florida Italian joints listed- that-will also fit the bill.
Thanks for reading.
October 25, 2012
***** Laurenzo's Italian Center, 16385 West Dixie Highway, North Miami Beach, Florida 33160, (305) 945-6381.
Let's call Laurenzo's Italian Center an "Italian Specialty Supermarket"…terrific selection of fresh fruits/vegetables, wines, cheeses, pastas, fresh meat/seafood/chicken, baked goods, prepared foods. You can check http://laurenzositalianmarket.com for full details.
I'm gonna let you in on a-little secret, Jeff Eats loves joints like Laurenzo's…great selection, top quality stuff, reasonable prices, hustle-bustle atmosphere. The bet here is that Laurenzo's "must" be doing something right…its been around for something like 60 years.
Laurenzo's also has a really-cool "cafeteria" type setup going on right in the middle of the joint…a handful of checkered oil-cloth covered tables—recently tried the joint's brick-oven pizza, sausage & peppers sub, chicken parm sub—delicious.
Laurenzo's Italian Center is open Monday-Saturday 9am-7pm, Sunday 9am-5pm