Jazziz Nightlife & John Oates (Boca Raton)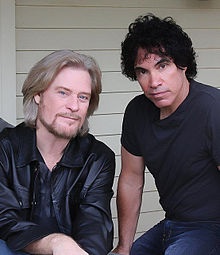 * Jazziz Nightlife & John Oates.
Just reading how restaurant/nightclub Jazziz–booked John Oates for November 11-12, 2014.
For you guys who don't know-Oates is the Oates -as in Daryl Hall and John Oates the legendary musical duo.
Nothing for nothing, but booking John Oates is sort of like booking Bud Abbott of Abbott & Costello.
In all seriousness, Hall & Oates–is Darryl Hall…one of the greatest blue-eyed soul singers of all time.
Jazziz- sorry, but not a good move! You bought yourself an-Abbott!