Don's Italian Restaurant (Dania Beach)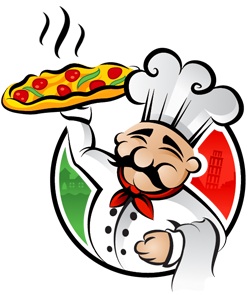 ***** Don's Italian Restaurant, 419 East Sheridan Street, Dania Beach, Florida 33004, (954) 923-6555.
Not exactly sure about the "ownership-machinations" of this red sauce Italian joint…
I think–it was first called Don & Sal's Italian Restaurant, then it was Don & Vinny's Italian Restaurant, now it's just Don's Italian Restaurant…Whatever!
Anyway…
Jeff Eats, Mrs. Jeff Eats and another couple recently-did Don's Italian Restaurant for dinner…large plain pizza ($12), chicken parmigiana (soup or salad, pasta side, garlic rolls- $13), veal marsala (soup or salad, pasta side, garlic rolls- $16), shrimp scampi (soup or salad, pasta side, garlic rolls- $15) and I have to tell you that Don's was just what the doctor ordered…good solid food, pleasant service, big portions, very reasonable prices.
Now, you know and I know, that this food reviewing-thing is one gigantic subjective game–what I might like, you might hate and vice versa. With that in mind, a joint like- Don's Italian Restaurant is exactly what Jeff Eats looks for when- I'm thinking- loads of garlic rolls, mucho glasses of Coca Cola, red sauce galore, tons of food, real casual-easy going outing. If what I just said makes sense to you, great…if not, not!
Jeff Eats really enjoyed Don's Italian Restaurant which is open Monday-Thursday noon-10pm, Friday- Saturday noon-11pm, Sunday 4pm-10pm.
You can check menu/prices at www.donspizzapasta.com.