Cups Frozen Yogurt (Wellington)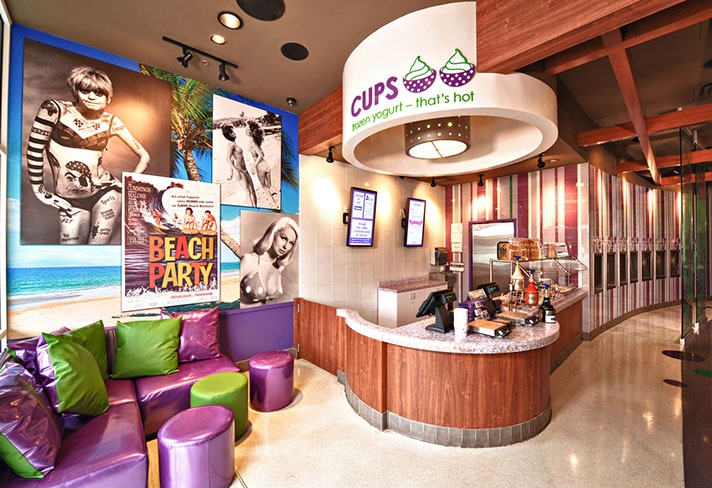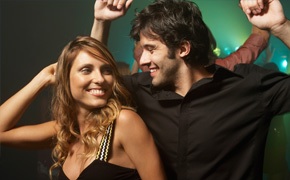 ***** Cups Frozen Yogurt, 2605 South State Road 7, Wellington, Florida 33414, (561) 333-3134.
Cups Frozen Yogurt is a franchise "self serve" frozen yogurt chain…for our purposes there is currently 1-Florida location in Wellington. When you check menu/prices/other info at www.cupsfrozenyogurt.com you'll find that it also has stores in New York-New Jersey-Virgina-California.
Cups Frozen Yogurt advertises itself as "Frozen Yogurt-that's hot."
Like others in the space, Cups-is self serve frozen yogurt by the ounce/all kinds of toppings. From what Jeff Eats can "tell" Cups' game-plan is to be a cool (pun intended) joint…electronic dance music blasting away in an upscale South Beach Dance Club type setting.
Let me wrap this up for you…
Forty-five years ago, Jeff Eats father told-him (that's me)-"If you take a monkey and put him in a $1,000 suit (that was a load of money for a suit back then) he's still just a monkey."
With that monkey-story in mind, Cups Frozen Yogurt is a self serve frozen yogurt joint that its owners have "dressed up."
Just so you know, Jeff Eats tried a handful of Cups' yogurt-flavors…all of them were just-fine, but "nothing" shall we say proprietary going on there.
In closing, Cups Frozen Yogurt is a small chain. It currently has 1 Florida outpost and another under construction in Boca Raton. Personally, Jeff Eats thinks that- Cups is coming to Florida's self serve frozen yogurt party way too late… Now, all this is just one man's opinion…but that's the way I see it.
In all fairness- Mrs. Jeff Eats, Daughter Jeff Eats and Son Jeff Eats-coincidentally all EDM fans, loved the Cups' concept-yogurt.
For those of you up -for giving Cups a try- if necessary, there is an Arthur Murray Dance Studio in Boca Raton where you can polish-your foot work up!
Cups Frozen Yogurt is open 7 days a week 11am-10pm.