Joe's Diner (Naples)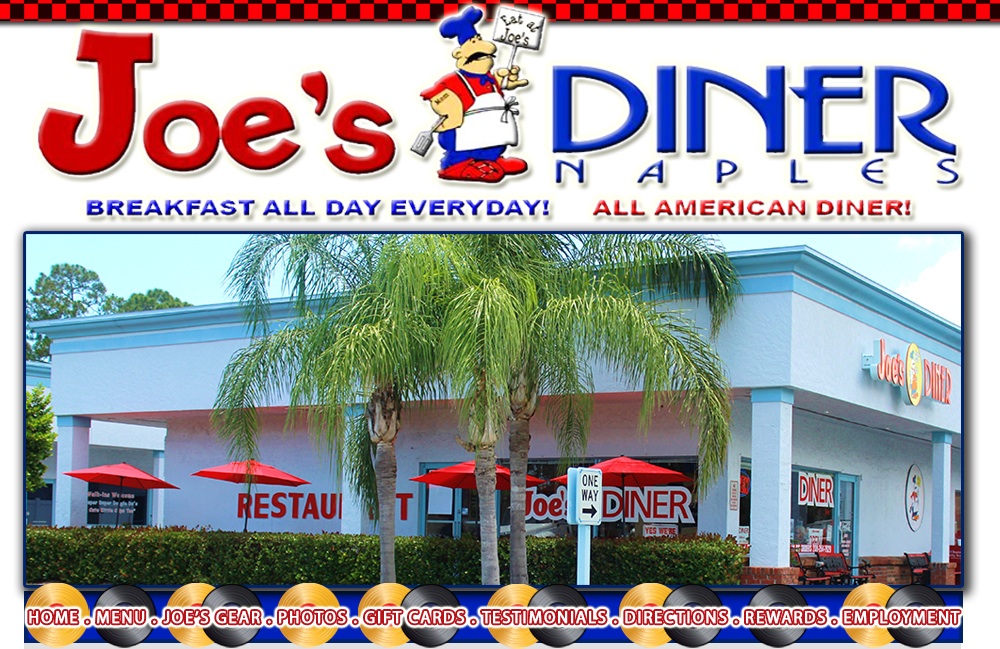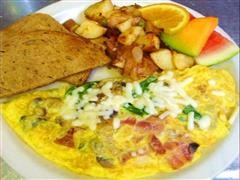 ***** Joe's Diner, 9331 Tamiami Trail North, Naples, Florida 34108, (239) 254-7929.
Let me ask you guys something…
Do you really think that there would be anyway that Jeff Eats would pass-up eating in a joint named Joe's Diner? Real easy…Nope!
Joe's Diner has more- faux 1950's retro checkerboard tablecloths and linoleum tile flooring–than there are Chins in a Chinese phonebook (courtesy Soupy Sales- 1957)–and Jeff Eats loved every red/black and black/white square!
Real simple concept…loads of tables/counter/outdoor patio seating—huge "all day" breakfast menu, salads, sandwiches, burgers, entrees, desserts.
You can check menu/prices and "millions" of décor photos at www.joesdiner.com.
Now- nothing for nothing, Joe's Diner isn't trying to reinvent the wheel here! What we got- is a tee shirt/shorts/sneakers-flip flops' joint that serves real good-food at real reasonable prices–with a bunch of real friendly servers- making for a real pleasant outing.
Based on the fact that Joe's advertises "Breakfast All Day Every Day!"–Jeff Eats and Mrs. Jeff Eats did burgers, meatloaf and fried chicken–just fooling, we did breakfast…ordering the Bull Durham omelet, The Rocket omelet, Famous Crunch French Toast and I gotta tell you, that all three dishes were terrific. No fooling here–definitely one of the best breakfasts- Mrs. Jeff Eats and I have had in a very long time. You may- then again you may not- be wondering what was "in-or on" the mentioned omelets and/or French toast–so, let's make this an inter-active review–and you can check (if you like) www.joediners.com for "ingredients.
Joe's Diner is a huge winner.
Joe's Diner is open Monday-Friday 6am-3pm, Saturday-Sunday 7am-3pm.