Kings County Pizza (North Miami Beach)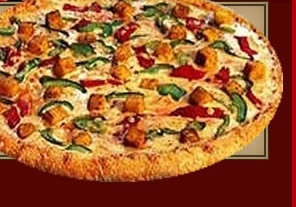 ***** Kings County Pizza, 18228 West Dixie Highway, North Miami Beach, Florida 33160, (305) 792-9455.
Kings County Pizza–real simple concept…basically a takeout/delivery joint doing pizza/subs/wings/salads/handful of entrees.
Jeff Eats and Mrs. Jeff Eats recently got to "try" Kings County's stuff while watching some "March Madness Basketball" at our friends' home in North Miami. Coming and going–I'm thinking about 25-30 people were enjoying the event. For the record, the Jeff Eats Family's- dogs in the fight- are the University of Connecticut and the University of Arizona…and as of this morning, we are looking-good! Just in case you are wondering how we got those two "teams"–one of these days I'll show you the student loans I'm still paying-off for Daughter Jeff Eats and Son Jeff Eats.
Anyway…
Our friends picked up a ton and I do mean a ton of food from Kings County Pizza–pizzas, calzones, stromboli, garlic knots, salads, subs, pastas.
Just so we are straight with each other…you guys do know- that "ITALIAN STUFF" always tastes good–at "events" like this…good friends, good sports, beer/liquor/soda–it's all good!
Putting the excitement on the side burner…
"Tasted" items included–Caesar and caprese salads, margherita pizza, grandma pizza, chicken parm/meatball parm/sausage peppers subs, meat lasagna, baked ziti, garlic knots…and I gotta tell you, Kings County Pizza's food was delicious. If this joint was by- my house, it would definitely be on my takeout/delivery list. For those of you who insist on "particulars"–the garlic knots were off the chart as were the margherita and grandma pizzas…I liked the Caesar better than the caprese, but Mrs. Jeff Eats saw it just the opposite way (see how stupid this micro-reviewing is?)…
Let me wrap this up for you…you guys in North Miami Beach got a winner! You can check menu/prices at www.kingscountypizza.com
One final thought, Jeff Eats was born in Kings County, lived in Kings County from 1949-1979, went to elementary school/junior high school/high school/law school in Kings County and my first legal job was with the Kings County District Attorney's Office–(you guys can now show your creativity and fill-in a cute tie-in with Kings County Pizza).
Kings County Pizza is open Tuesday-Saturday 11am-9:30pm, Sunday noon-9pm, closed on Monday.