* McDonald's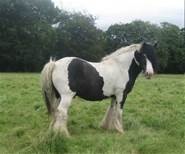 * McDonald's
Last Tuesday night, Jeff Eats caught the 1960s-1970s Rock N Roll band– The Grass Roots in concert at the Mardi Gras Casino in Hallandale Beach. Terrific show…which ran from 8pm-9:15pm.
On the way home Jeff Eats "decided" to pickup food at a 24-hour McDonald's located at 710 Yamato Road in Boca Raton…great looking modern store with loads of flat screen tvs.
To be perfectly honest with you guys, McDonald's isn't really Jeff Eats' "style"—but at 10:15pm on a Tuesday night in Boca Raton there really weren't too many fast food/ take-out hamburger joints to choose from.
To make a long story short, McDonald's had a "special"—Buy One Quarter Pounder And Get One For Free. Jeff Eats being the pig that he is– bought 2 Quarter Pounders which came with American cheese, a drop of ketchup and pickles…and a large order of French fries. The bill for the 4 burgers and fries was a spot over 10 bucks.
After getting the food, I drove another 5 minutes to my home and settled in-with my burgers and fries and a bottle of Sparking Ice (Grapefruit)–to watch the second half of game 6- Heat v. Spurs.
Do you know what horse meat tastes like? I don't either, but the burgers I got were- what I assume horse meat tastes like. ABSOLUTE GARBAGE…three bites and I tossed them in the garbage. The fries were ok…but were loaded with salt.
Can someone explain to me…Why is McDonald's such a big chain?