Texas Tony's BBQ Shack (Naples)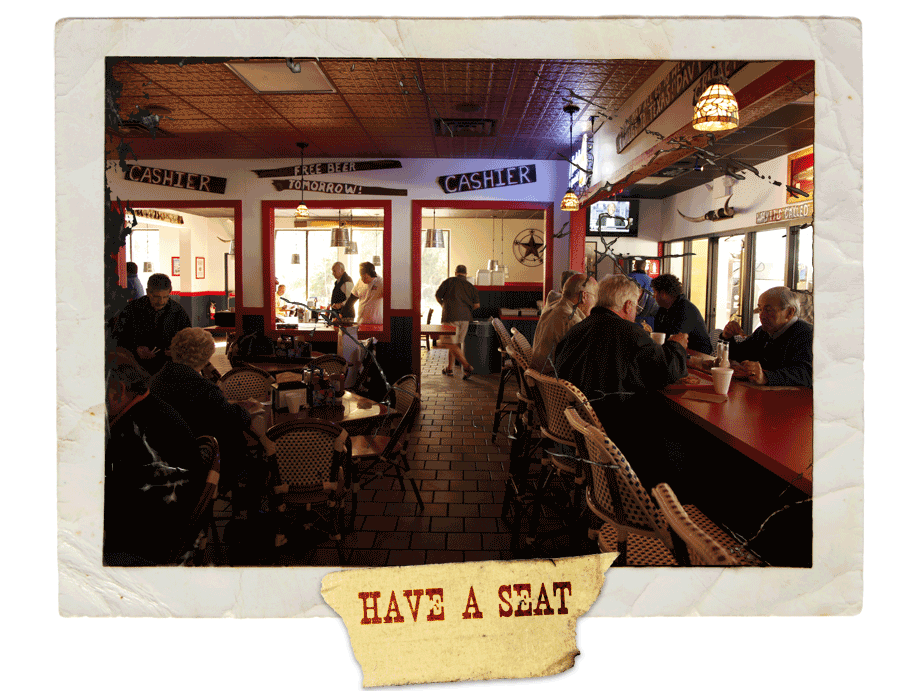 ***** Texas Tony's BBQ Shack, 4519 Tamiami Trail, Naples, Florida 34112 (239) 732-8392.
Got a real good bbq joint for you—Texas Tony's BBQ Shack in Naples.
When you check www.texastonys.com you'll find menu/prices/loads of food-décor photos.
Before Jeff Eats tells you about the delicious stuff I recently had–a quick comment to Texas Tony's owner…You got a great concept going-on. Please explain to me, with all of the apparent hard work that you put into this business, why your website has two "spellings" for your joint? In one place on the site, you have Texas Tonys BBQ Shack and in another spot you have Texas Tony's BBQ Shack…I know it's a very slight difference–but it would just seem to me, that spelling your restaurant's name correctly would be a no-brainer. So which is it–Texas Tony's or Texas Tonys? Thanks…Jeff Eats
Anyway…like I said a few seconds ago…real good bbq. The stuff is "lightly" smoked…Texas Tony's has 3-different sauces—hot-spicy, sweet tomato, mustard. Tried all 3 and thought that sweet tomato and mustard were dynamite, the spicy-not my cup of tea.
Recently "sampled" baby-back ribs, bbq chicken, brisket sandwich, sausage sandwich, French fries, onion rings, macaroni & cheese…suffice it to say, Texas Tony may not be the best speller-going, but "he" sure knows how to make bbq and sides.
Jeff Eats absolutely loved the food.
Texas Tony's or Texas Tonys is open 7 days a week for lunch and dinner.