Laurenzo's Italian Center (North Miami Beach)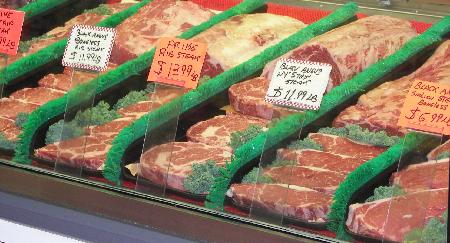 ***** Laurenzo's Italian Center, 16385 West Dixie Highway, North Miami Beach, Florida 33160, (305) 945-6381.
Let's call Laurenzo's Italian Center an "Italian Specialty Supermarket"…terrific selection of fresh fruits/vegetables, wines, cheeses, pastas, fresh meat/seafood/chicken, baked goods, prepared foods. You can check laurenzositalianmarket.com for full details.
I'm gonna let you in on a-little secret, Jeff Eats loves joints like Laurenzo's…great selection, top quality stuff, reasonable prices, hustle-bustle atmosphere. The bet here is that Laurenzo's "must" be doing something right…its been around for something like 60 years.
Laurenzo's also has a really-cool "cafeteria" type setup going on right in the middle of the joint…a handful of checkered oil-cloth covered tables—recently tried the joint's brick-oven pizza, sausage & peppers sub, chicken parm sub—delicious.
Laurenzo's Italian Center is open Monday-Saturday 9am-7pm, Sunday 9am-5pm.