Black Eyed Pig BBQ (Naples)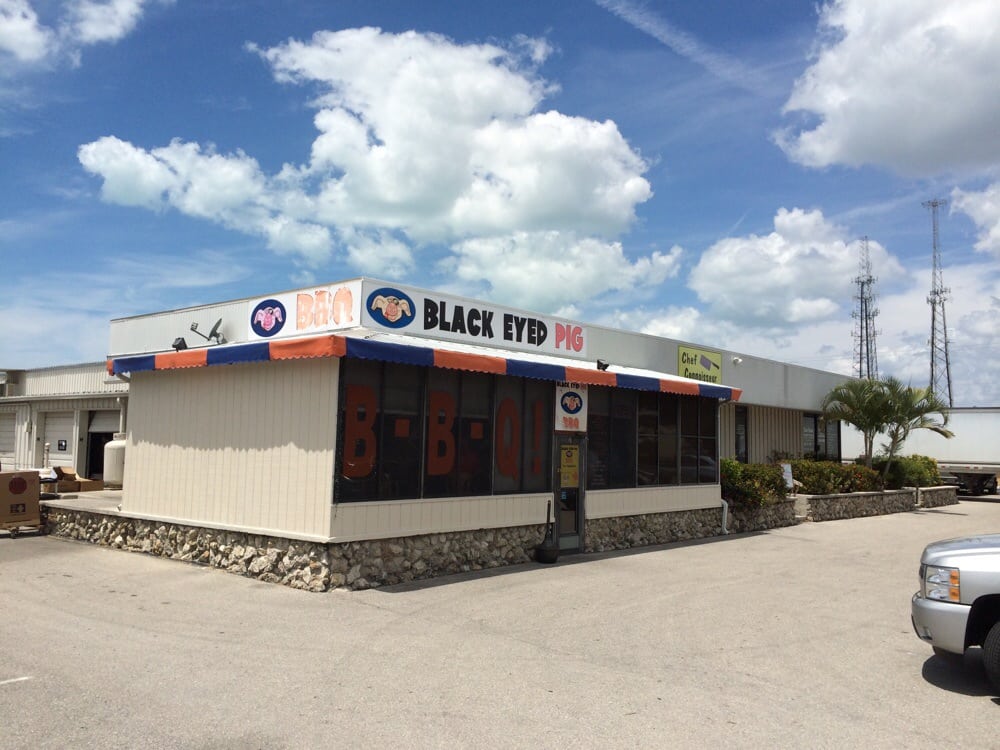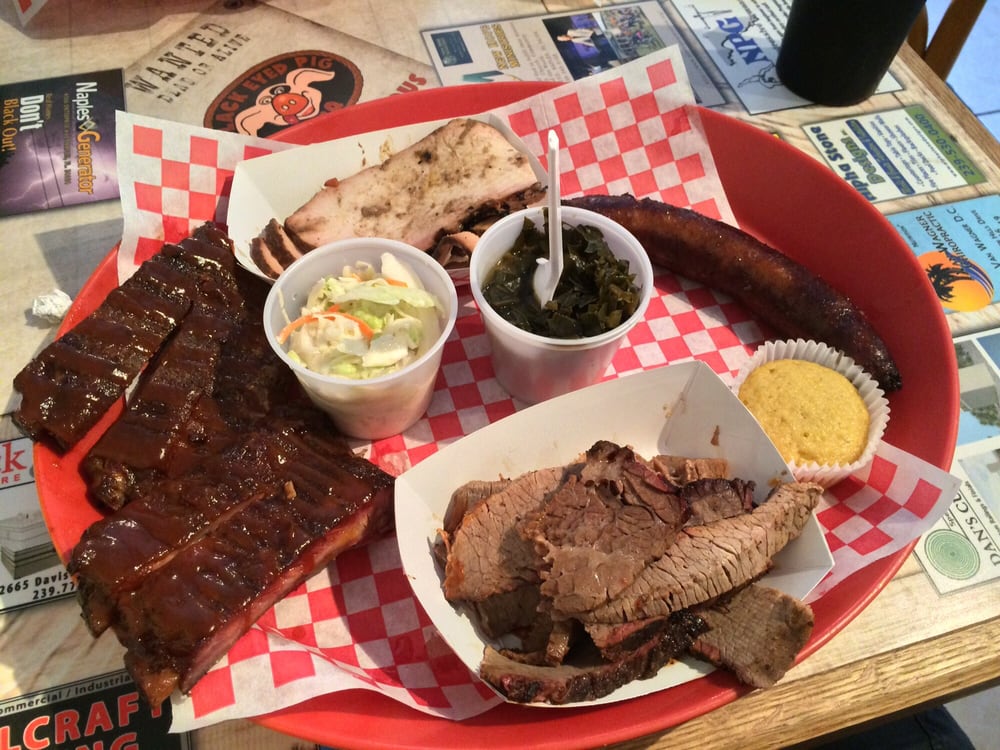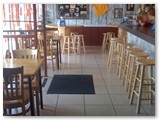 ***** Black Eyed Pig BBQ, 5307 Shirley Street, Naples, Florida 34109, (239) 593-5006.
By now…"regular" Jeff Eats' readers know, that I'm not huge fan of smoked bbq stuff. With that in mind–if I tell you that you gotta try a particular smoked bbq joint- it must be dishing out some really delicious stuff. YOU GOTTA TRY BLACK EYED PIG IN NAPLES, FLORIDA!
At this stage of the game, check www.naplesbbq.com for menu/prices and loads of photos.
Just a guess here…but if you hadn't read or heard about Black Eyed Pig BBQ—based on its roadside look, you wouldn't just stop and walk-in. When you check Black Eye's website, you'll find pictures–so you'll appreciate what I'm yapping about.
Dumpy looking joints…are what Jeff Jeff Eats is all about.
Let's talk food…"tried" pulled pork on Texas toast—St. Louis smoked ribs in a sweet-tangy sauce—beef brisket on a kaiser roll—beer battered onion rings—sweet potato french fries. Do you know what "like a pig in sh@t" means? Well, when I was "trying" this stuff, Jeff Eats was "like a pig in sh@t." Everything was absolutely delicious. If I got one bitch here, it's that Black Eyed Pig which has loads of appetizers, salads, burgers, bbq stuff, sides—doesn't have mac & cheese.
Anyway…if divey–cool–reasonably priced delicious smoked bbq is your bag…then, you gotta try Black Eyed Pig.
Black Eyed Pig BBQ is open Monday-Friday 11am-8pm, Saturday noon-8pm, closed on Sunday.