Fleming's Prime Steakhouse & Wine Bar (Coral Gables, Orlando, Naples, Tampa)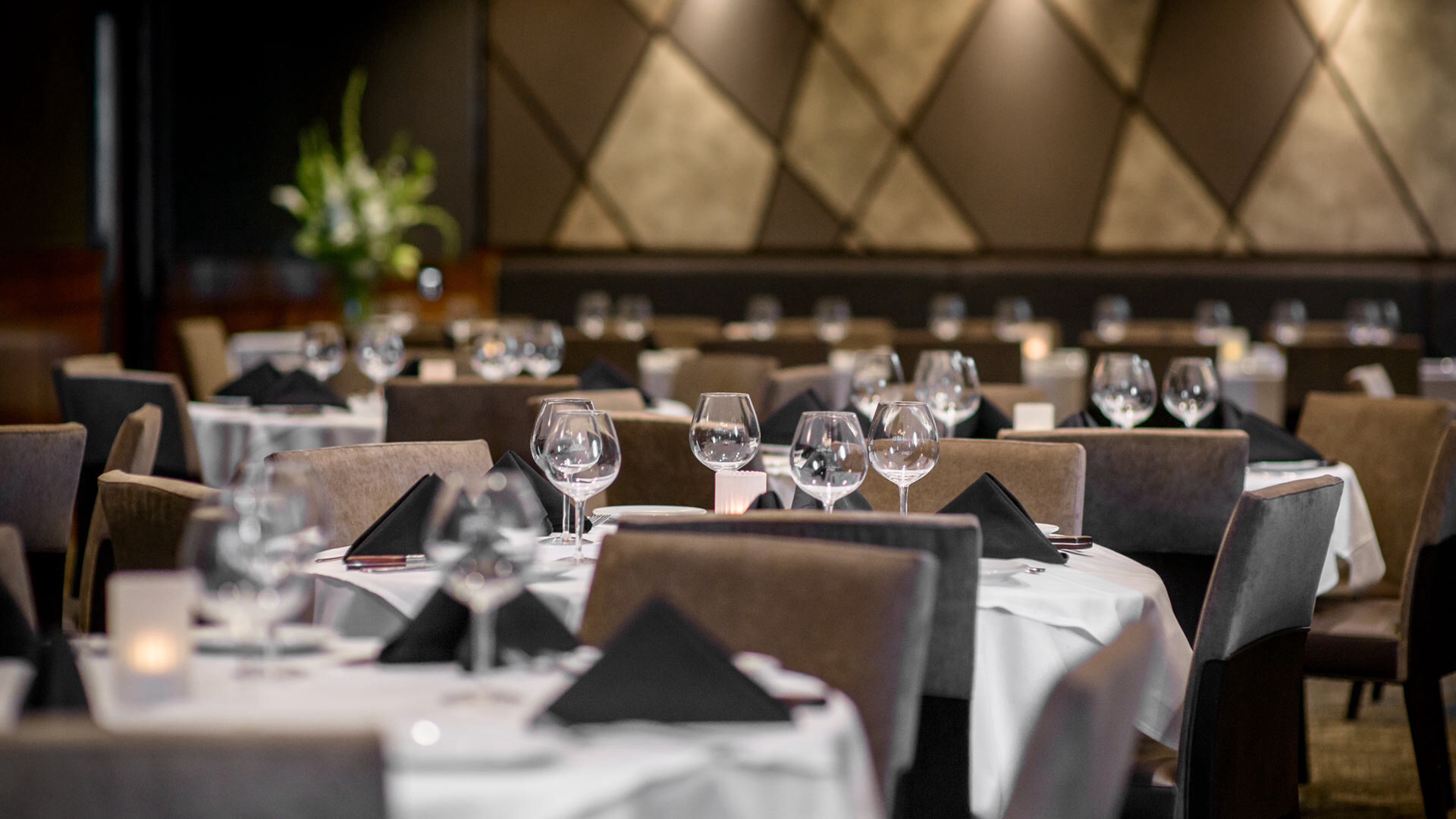 Fleming's Prime Steakhouse, 2525 Pone de Leon Boulevard, Coral Gables, Florida 33134, (305) 569-7995.
Flemings' Prime Steakhouse is a "national" upscale steakhouse chain. For our purposes, it has 1 location in Coral Gables, 2 Orlando joints, 1 in Naples and 1 in Tampa. For a complete list of locations and menu/prices check www.flemingsteakhouse.com.
Recently had dinner in the Coral Gables' location. Dinner for 4—no drinks, 1-house salad, 1 chicken-1 prime rib-2 steaks–4 side dishes–no desserts–no coffee…..the bill with tax and tip $259.
Let me make this one real simple, Fleming's Prime Steakhouse is an UPSCALE STEAKHOUSE like I'm the great grandson of Abe Lincoln and trust me, there are and never were any Lincolns in our family. Fleming's has the requisite dark wood look and decent enough professional service—but the the food–each and every entree and side (fries/onion rings, creamed corn, string beans, mac & cheese) was second rate. My bone-in-ribeye was no better than the ones you get in joints like Longhorn and Lonestar. The mac & cheese was over-spiced, same for the corn.
Rather than knocking you and me out here…
The joint is open Monday-Saturday 5pm-10pm and Sunday 5pm-9pm.
Personally, I won't be back. There is absolutely-positively nothing special about the food. Why this stuff commands "go for your lungs" prices is beyond me.