Lo De Lea Argentinean Grill (Miami)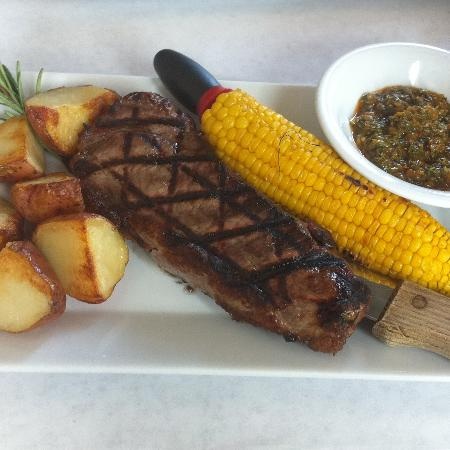 ***** Lo De Lea Argentinean Grill, 7001 Biscayne Boulevard, Miami, Florida 33138, (305) 456-3218.
Lo De Lea Argentinean Grill is a "hole in the wall" Argentine joint—in Miami.
My knowledge of Argentina is limited to Colonel Juan Peron, his wife Eva Peron, their Broadway show and hit single "Don't Cry For Me Argentina."
Anyway…recently had dinner at Lo De Lea and I gotta tell you, that this joint makes some absolutely delicious stuff. My "sampling" included, grilled skirt steak–roast chicken–sesame seared tuna–like I just said, delicious.
Rather than knocking myself out, telling you about this joint, let's just say, that Lo De Lea is one of the best Argentine restaurants that I've eaten in. Now for sure, there hasn't been a load of them, that said, I enjoyed the food, ambiance, service so much, that I definitely will be back for another go-round.
You can check menu/prices at www.lodeleaargentinean.com.
Lo De Lea is open 7 days a week for lunch and dinner.