Packy's Family Sports Grill (Boca Raton)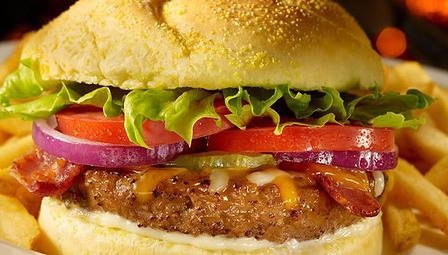 ***** Packy's Family Sports Grill, 11379 West Palmetto Park Road, Boca Raton, Florida 33428.
Packy's Family Sports Grill…is a sports bar, but you already knew that, didn't you?. Take a look at its website www.packyssportsgrill.com for menu/prices/photos.
Let's make this one simple, THIS IS A SPORTS BAR…tvs, decent food, booze—recent outing had me doing, bacon cheeseburger ($8.25), philly cheesesteak sub (8.95), chicken parm sub ($8.95), rack of ribs ($15.95) like I said before- decent—actually, its stuff is better than what most of its South Florida brethren are dishing out.
If you live or work in Packy's neighborhood, I'd give this joint a shot.
Packy's is open Sunday noon-10pm, Monday-Thursday 11:30am-11pm and Friday-Saturday 11:30am-midnight.