Bagels With Cafe & Deli (Delray Beach & Parkland)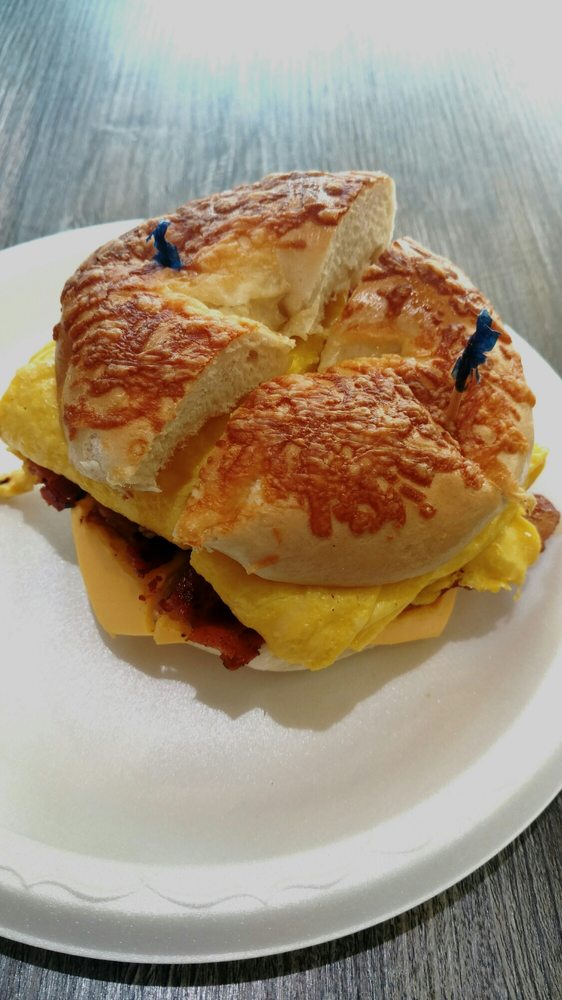 *****  Bagels With Cafe & Deli, 1732 South Federal Highway, Delray Beach, Florida 33483 (561) 279- 4799…&…7111 North State Road 7, Parkland, Florida 33073 (954) 510-0205.
This morning I had breakfast at the Bagels With Cafe & Deli located in Delray Beach…there is also another location in Parkland.
If memory serves me correctly, the guy(s) who owns Bagels With has something like a 15 year history with South Florida. Way back when, I recall 2 Boca Raton locations, one that closed and one that was converted  literally over-night into a Too Jay's Deli. Anyway, I don't know what the facts and circumstances of the openings and closings were…what I do recall, is that the bagles, bialys, appetizing and breakfasts were absolutely top-notch.
Well they're back…The joint in Delray Beach seats about 36 inside and maybe 20 outside. The stuff that this bagel-deli joint makes is as good today as it was years ago.
Like I said before, there are 2 locations…I have not yet visited the Parkland joint.
Bagels With is open 7 days a week…Monday-Friday 6:30am-4pm and Saturday-Sunday 7am-4pm.