Grampa's Bakery & Restaurant (Dania Beach)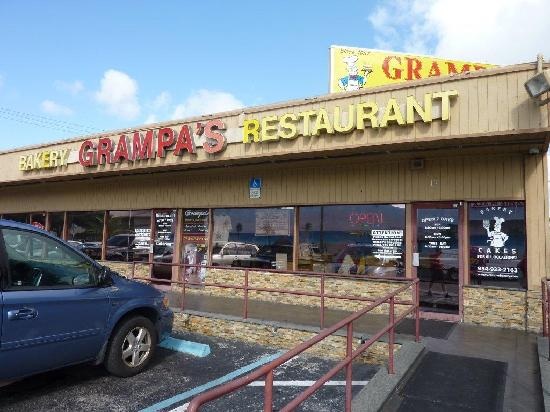 *****  Grampa's Bakery & Restaurant, 17 SW. 1st Street, Dania Beach, Florida 33004 (954) 923-2163.
Grampa's has been around something like 50+ years. It is basically a local diner with a bakeshop attached. It has the requisite counter and booth seating…and it still looks like it did when it first opened.
Grampa's is open Monday 6:30am-3pm…Tuesday-Saturday 6:30am-9pm…Sunday 8am-4pm.
Grampa's is a terrific place for a "diner" breakfast, lunch and dinner…not to mention the incredible baked goods that are made in house.
Absolutely nothing fancy here…these old nostalgic diner-joints are right-up there with my favorite places to eat.