Anthony's Coal Fired Pizza (Fort Lauderdale, Coral Springs, Delray Beach, Pompano Beach, Weston, Boca Raton, Palm Beach Gardens, Aventura, Plantation)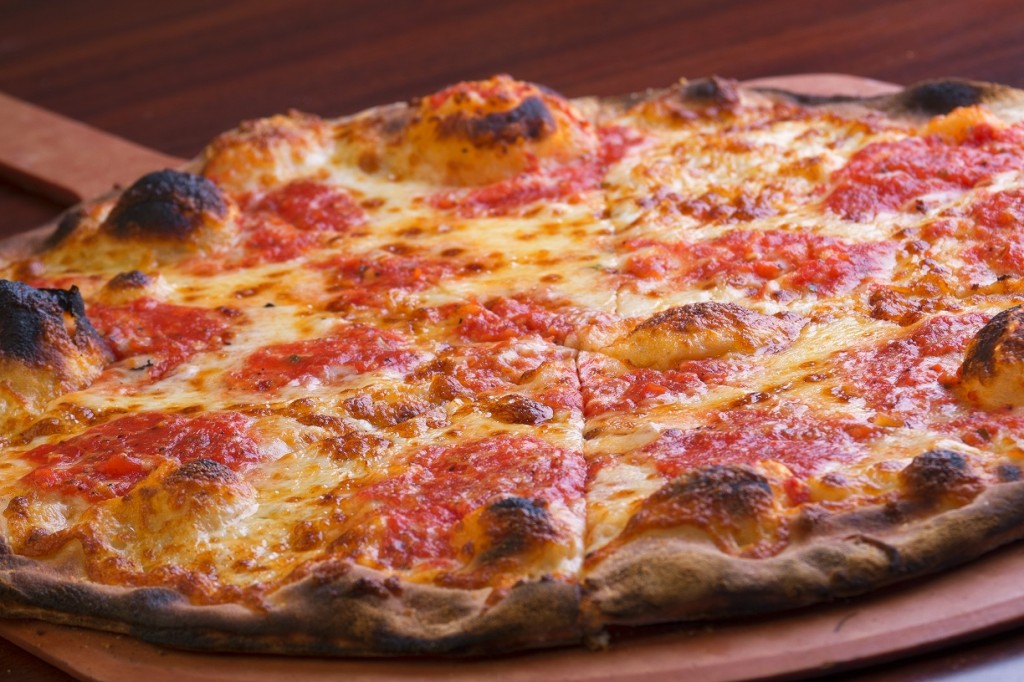 *****  Anthony's Coal Fired Pizza
Anthony's is spreading like wildfire.  Its first location in Fort Lauderdale opened about 2 years ago and since then 8 other locations have dotted the South Florida landscape. Last night I ate at its newest location in Boca Raton which opened about a week ago. For right now, there are other spots in Fort Lauderdale, Coral Springs, Delray Beach, Pompano Beach, Weston, Palm Beach Gardens, Aventura and Plantation. 
Anthony's is owned by the guy who owns Anthony's Runway 84, which is a very well known "upscale" Italian joint in Fort Lauderdale.
Anthony's Coal Fired Pizza's menu is simple…basically coal fired pizza, coal fired chicken wings and salad. Soda is sold by the bottle and there are full bars.
Last night's dinner for 4 ran $55 (tax and tip included) and consisted of a large pizza (with toppings), large chicken platter, large salad and 3 bottles of soda. The pizza was good but not great. I found the sauce a "drop" on the bitter side. The chicken was excellent. The salad was excellent. I have eaten in the Delray Beach, Boca Raton, Fort Lauderdale (at least 5 times) and Pompano Beach joints and I will tell you, that they are spotless and the servers  are as professional as they come.
One quick observation, you would think that a joint that features the word "pizza" in its name, would have fabulous pizza-that's not the case here. Anthony's pizza is good but like I said 5 seconds ago, not great.
In recent years a number of these coal oven pizza joints have opened. Red Rock and CoalMine in Boca Raton and Vic & Angelo's in Palm Beach Gardens immediatley come to mind. Apparently, the public likes this type of food and the price point.
Anthony's is open for lunch and dinner. Guaranteed if there isn't one currently near you, there soon will be.