The Studio At Mizner Park Presents- My Italian Broadway Christmas starring Anthony Nunziata with special guests Chris Ruggiero, Avery Sommers and Deborah Silver (Boca Raton)
Originally posted on December 14th, 2022
* The Studio At Mizner Park Presents- My Italian Broadway Christmas starring Anthony Nunziata with special guests Chris Ruggiero, Avery Sommer and Deborah Silver.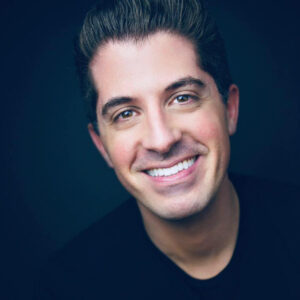 Just picked-up 2 tickets!
Friday, December 23rd, 2022 (7pm)
Tickets $39-$49
The Studio At Mizner Park
201 W Plaza Real, Boca Raton, Florida 33432
Box Office: 610) 659-8583
Tickets:
thestudioatmiznerpark.com
ticketmaster.com
goldstar.com (discount tickets)
Just a taste…
From thestudioatmiznerpark.com:
Join us on Friday, December 23, 2022 for an unforgettable evening of entertainment with Anthony Nunziata.
Kick off the holidays with world-renowned and award-winning jazz-pop vocalist, songwriter, entertainer, recording artist and Carnegie Hall headliner Anthony Nunziata as he serenades and transports you with his soaring tenor voice singing timeless songs from the Italian, Broadway, and Holiday repertoires.
Brooklyn-born and Nashville-based Nunziata is dubbed "America's new romantic singing sensation" and is often compared to the stylings of Michael Bublé, Andrea Bocelli and Michael Bolton. Expect to hear his soul-stirring renditions of "O Holy Night," "O Sole Mio," "Somewhere," "Funniculi, Funnicula," "The Christmas Song," and other classics. He will be joined by special guests and South Florida favorites Avery Sommers, Chris Ruggiero and Deborah Silver.
This show is "the must-see event of the holiday season" for good reason. This is the perfect show to get you in the holiday spirit. So get ready to laugh and sing-a-long…."My Italian Broadway Christmas " is here in South Florida for one-night-only so get your tickets