The British Invasion Years- Friday, November 18th, 2022 (Kings Point Golf And Country Club- Delray Beach)
Originally posted on November 3rd, 2022.
* The British Invasion Years.
Just picked up 2 tickets…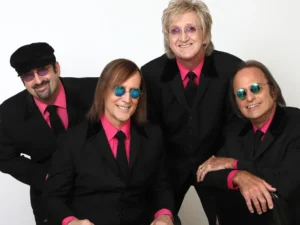 The British Invasion Years
Friday, November 18th, 2022 (8pm)
$17.00 Residents / $23.00 Non-Residents
Kings Point Golf And Country Club
7000 Atlantic Avenue
Delray Beach, Florida 33446
Tickets: kingspointdelray.com
Box Office- (561) 499-3335
From britishinvasionyears.com
THE SHOW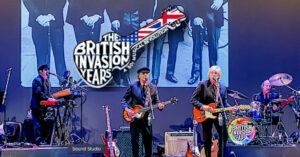 More than just the Beatles, this nostalgic musical retrospective spans the entire first wave of the British Invasion era, chock full of the groovy sights and sounds from BOTH sides of the Atlantic!
First, you may hear chart toppers by iconic British groups such as The Zombies, Dave Clark Five, The Rolling Stones, The Hollies, Herman's Hermits, Gerry and the Pacemakers, Manfred Mann and many others. As bassist/vocalist Bobby M notes, "We've always had a large fan base because of the wide variety of music and nostalgic aspect of our show. But thanks to Beatles Rock Band and the Fab Four's recent addition to iTunes, our performances are truly appealing to both young and the young at heart."
The American Response follows, with the biggest hits by legendary artists like The Monkees, Simon & Garfunkel, The Beach Boys, The Mamas and The Papas, The Turtles, Paul Revere & The Raiders, to name just a few.
This journey through the 1960s concludes with an extraordinary finale with songs from the four lads that started it all– The Beatles! "When we came up with the idea for a finale, we posed the question, 'What if the Beatles had to perform their music today only as the four-piece band they were?'", explains guitarist Lee Scott Howard. The result by this "Fab Foursome" is truly astounding.
The group has shared the stage with legendary artists such as The Beach Boys, Ringo Starr and his All-Starr Band, Leon Russell, and many, many more.
Celebrate the Groovy Generation with The British Invasion Years!