Ah-Beetz New Haven Pizza (Delray Beach)
***** Ah-Beetz New Haven Pizza, 15200 South Jog Road, Unit A3, Delray Beach, Florida 33446, (561) 908-2466.
Got an absolutely dynamite coal fired pizza joint for you guys to checkout, Ah-Beetz New Haven Pizza in Delray Beach.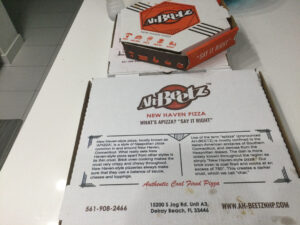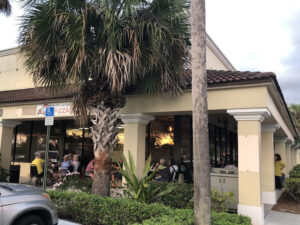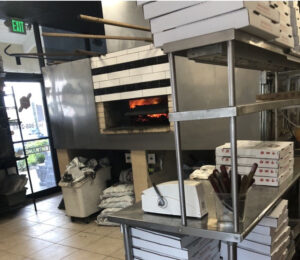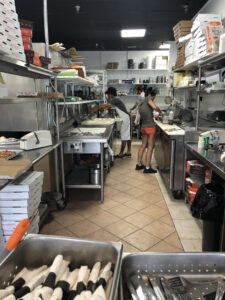 Real simple tale to tell, last week Jeff Eats and Mrs. Jeff Eats "discovered" (1 eat-in/ 1- takeout) Ah-Beetz New Haven Pizza (which opened something like 3 months ago) and its food totally- blew us away! The no-frills joint has 2- tables (for 4) inside and a handful of tables outside. Reasonably priced pizzas/ calzones/ salads/ wings menu.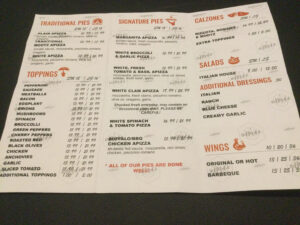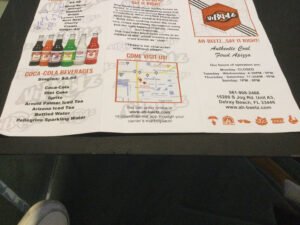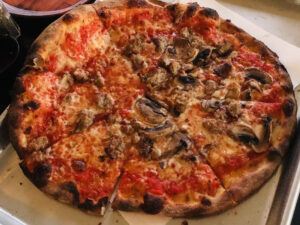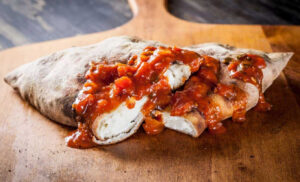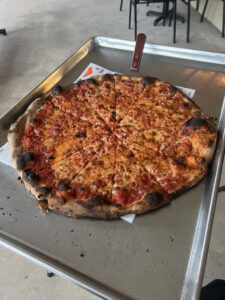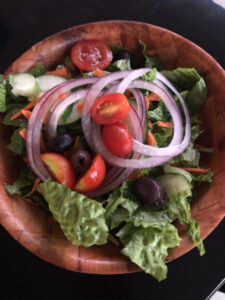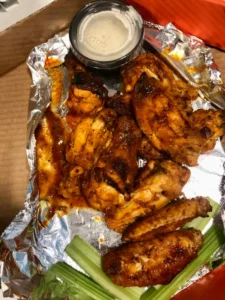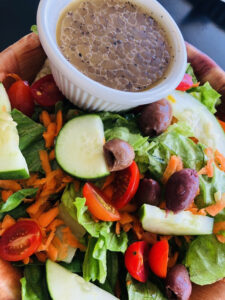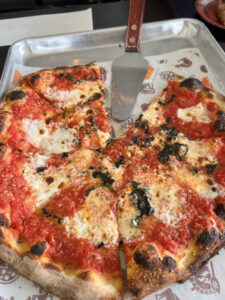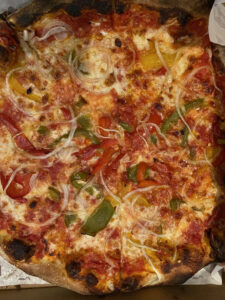 Now, you guys know, or should know by know- that this food reviewing "gig" is purely a subjective call…what I like, you may hate and vice versa!
With that in mind, I gotta tell you that the coal oven-pizzas/ calzone/ chicken wings, salads that we ordered- rank right-up there with the best that we've eaten here in Florida!
Trust Jeff Eats when I tell you, Ah-Beetz New Haven Pizza is an absolute must try joint!
You guys can check menu/prices/info at ah-beetz.com.
Ah-Beetz New Haven Pizza is open Tuesday-Saturday 11am-9pm/ Sunday 1pm-8pm, closed on Monday.