Pho Delray (Delray Beach)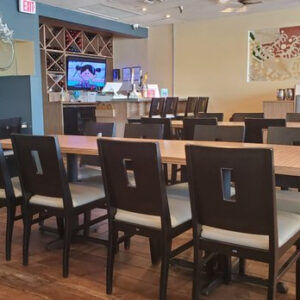 Pho Delray, 6592 West Atlantic Avenue, Delray Beach, Florida 33446, (561) 270-2951.
Got a Vietnamese joint that you guys should avoid at all costs, Pho Delray in Delray Beach.
Simple tale to tell, last night Jeff Eats and Mrs. Jeff Eats "discovered" Pho Delray and I gotta tell you that its food was vile. Since food reviewing is a subjective gig, if you do decide to eat there, table/booth/counter seating, open 7 days a week 10:30am-8:30pm.
Rather than beating a dead horse, trust me when I tell that every dish (pork egg rolls, chicken pho, shrimp fried rice, shrimp Singapore mei fun, roast duck noodle soup, pepper steak) that we ordered had absolutely no taste whatsoever and were literally inedible! Now, I'm no butcher/or fisherman, but the bet here- the meats/seafood/chicken used in the dishes were of inferior quality snd questionable freshness!
You've been warned!
You guys can check menu/prices/info at phodelray.com.