The Victory Dolls (Lauderhill Performing Arts Center- Lauderhill)
Originally posted on May 10th, 2022.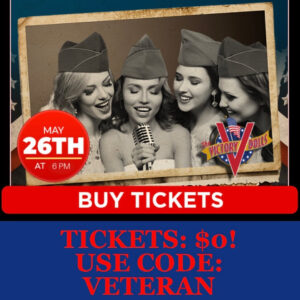 * The Victory Dolls.
GOT A GREAT DEAL FOR YOU GUYS…myc
FREE SHOW!!!! FREE SHOW!!!!
* All you got a do is use Code: VETERAN when you "buy" tickets- ($45- ticket price and all fees are waived)!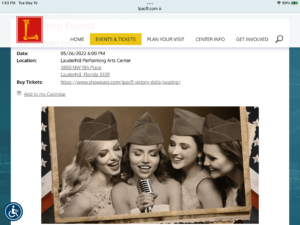 The Victory Dolls are a vocal singing group that is reminiscent of the tight harmonies of the Andrews Sisters and features many of the top Carbonell Award-winning actresses in South Florida.
The Victory Dolls are a group of women with enormous musical talents and a unique, nostalgic style who have combined a vintage look and choreography with lively, original musical arrangements. It's an All-American show when The Victory Dolls hit the stage, complete with a modern day twist on your favorite songs, that dazzles in three-part harmony