COMEDIAN MONIQUE MARVEZ: LATE EFFING BLOOMER (Boca Black Box- Boca Raton)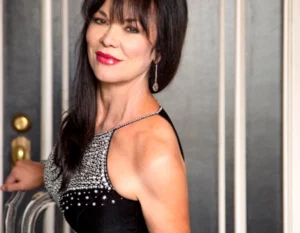 * COMEDIAN MONIQUE MARVEZ: LATE EFFING BLOOMER.
Tickets just went on sale.
Monique Marvez is an absolutely brilliant comedian!
Don't miss her!
The Skinny:
COMEDIAN MONIQUE MARVEZ: LATE EFFING BLOOMER
Saturday, July 16th, 2022 (7pm)
Boca Black Box
8221 Glades Road Suite #10,
Boca Raton, Florida 33434
Box Office: 561.483.9036
Tickets: bocablackbox.com check goldstar.com for discount tickets
from bocablackbox.com
Monique Marvez is the perfect artist for these dynamic times. The lovely Latina (fluent in Spanish) stand up, air talent, screenwriter, author, podcaster and above all, PERFORMER has spent 25 years at the forefront of changing media, mores and cultural shifts both pop and profound with three diverse SHOWTIME Specials and a much lauded appearance on HBOMax' HA Festival.
Marvez' nearly 20 year career in radio, ran concurrently with a national touring schedule, performances for the military and prestigious cruise ship bookings. While doing so, she launched a podcast to keep the interaction going, the very successful Third Hour.
Television, both appearing and writing for the likes of Barry Diller, NBC Universal & Dick Wolf Productions, commercials, voice over work, a one woman show featured at the Edmonton Fringe Festival and recently launched YouTube channel have been interwoven with all the above passion projects and content creations.
And these are just a few of the pinnacles!
In this learn-as-we-go open-ended time, Monique is fully prepared for anything! A quarter century of living on stages (in stages!) and honing her skills in total authenticity with a clear voice, put her everywhere people are now seeking unique, powerful entertainment that is equal parts AHA! and HA.