Salvo's Pizzeria (Delray Beach Market- Delray Beach)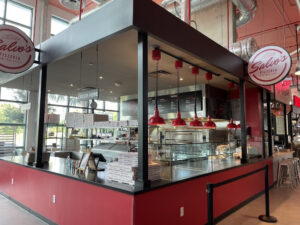 ***** Salvo's Pizzeria, Delray Beach Market, 33 Southwest 3rd Avenue, Delray Beach, Florida, (561) 562-7000.
Got a real good pizza joint for you guys to checkout, Salvo's Pizzeria which is located in the gigantic Delray Beach Market food-court in Delray Beach.
Simple concept, order/pickup at counter, tons of inside table seating,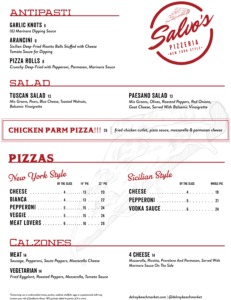 a
Hours of Operation:
Sunday-Thursday: 11am-10pm
Friday-Saturday: 11am-11pm
Yesterday, Jeff Eats, Mrs. Jeff Eats, Daughter Jeff Eats and Son Jeff Eats "discovered" Salvo's Pizzeria and I gotta tell you- the joint's food absolutely killed!
Like I said 12 seconds ago, Salvo's Pizzeria is located in the Delray Beach Market- which is basically a gigantic food-court. Salvo's menu is a bare bones situation but trust me, the pizza, garlic knots, risotto balls which we had were delicious!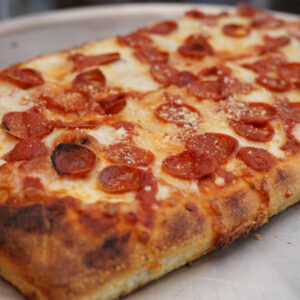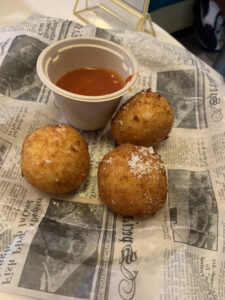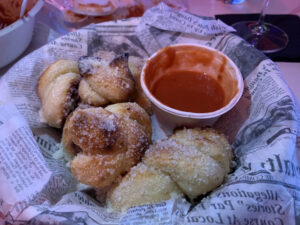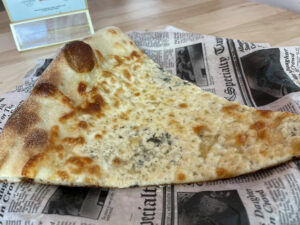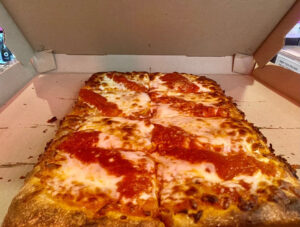 You guys can check menu/prices/info at salvospizzeriadelray.com.