Village People (Lillian S. Wells Hall at The Parker- Fort Lauderdale)
* Village People.
Could be fun! Then again it could be a "real" long night…
Your call!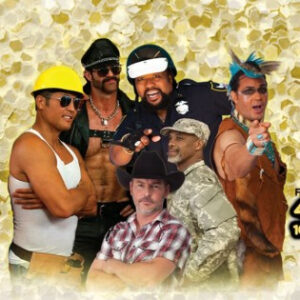 Village People
Saturday, December 11th, 2021 (8pm)
Lillian S. Wells Hall at The Parker
707 Northeast 8th Street
Fort Lauderdale, FL 33304
Box Office: 954.462.0222
Tickets Online: parkerplayhouse.com
from parkerplayhouse.com
Over four decades, music of Village People has been putting smiles on the faces of fans all around the world. Their hits have become part of the international songbook – heard in commercials from Pepsi to Wonderful Pistachios. In fact, the iconic Y.M.C.A (along with its dance) is featured at almost every party, wedding, bar mitzvah, and sporting event. For the 2022 tour, Victor Willis, the original lead singer, returns. With his powerful and distinctive voice, the party continues with the original "Hot Cop" back at the helm featuring a live band for a world class performance. The undisputed Kings of Disco, this one-of-a-kind group promises to deliver smash hits to get everyone up on their feet including "Macho Man," "Y.M.C.A,," "In the Navy," "Go West," "Can't Stop the Music" and more.