The Modern Gentlemen (Kings Point Golf And Country Club- Delray Beach)
Originally posted on August 25th, 2021.
* The Modern Gentlemen.
These guys are an absolute must see…
If you can keep a little secret- for the past 11years, The Modern Gentlemen have been Frankie Valli's "FOUR SEASONS" playing concerts with him- all over of the United States…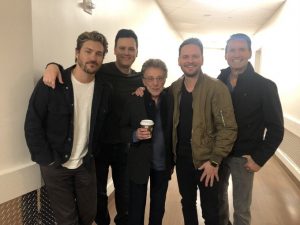 The Skinny:
The Modern Gentlemen
Friday, January 7th, 2022 (8pm)
Kings Point Golf And Country Club
7000 Atlantic Avenue
Delray Beach, Florida 33446
Tickets: kingspointdelray.com
Box Office- (561) 499-3335
$28.00 Residents • $30.00 Non-Residents
from kingspointdelray.com
The Modern Gentlemen and their band will entertain you with classic hits, modern style.
These four very talented gentlemen – Landon Beard, Todd Fournier and brothers Brian
and Brandon Brigham have become known for their showmanship, charm and spot-on vocals.
They have appeared on stage with The Beach Boys, The Manhattan Transfer, Tony Bennett,
Smokey Robinson and toured with Frankie Valli performing on some of the biggest and most
famous stages in London, Canada, Europe, Israel and on Broadway.