National Touring Headliner Comedian- Joe DeVito (Mizner Park Cultural Center- Boca Raton, Delray Beach Playhouse- Delray Beach)
Originally posted on April 2nd, 2021.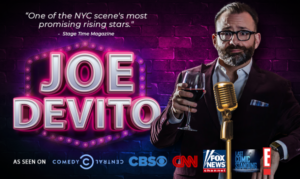 * National Touring Headliner Comedian- Joe DeVito.
If you wanna see one of the funniest comedians currently working America's comedy club/ casino/ college/ television circuit- then you gotta go see Joe DeVito!
Over the past 30 years (yes! I said 30 years) Jeff Eats and Mrs. Jeff Eats have seen DeVito's stand-up act countless times- and I am telling you guys, the man is an- absolutely brilliant comedian!
Trust me on this one- Joe DeVito kills! From start to finish, this guy will have you rolling on the floor laughing!
__________________________________
TICKETS GO ON SALE: May 26th, 2021
___________________________________
The Skinny:
National Touring Headliner Comedian- Joe DeVito
Friday, November 5th, 2021 (7:30pm)
Mizner Park Cultural Center
201 Plaza Real, Boca Raton, Florida 33432
Box Office: (844)-672-2849
Tickets: miznerparkculturalcenter.com
&
Saturday, November 6th, 2021 (8pm)
Delray Beach Playhouse
950 NW 9th Street, Delray Beach, Florida 33444
Box Office: (561) 272-1281 Ext. 5
Tickets: delraybeachplayhouse.com
from miznerparkculturalcenter.com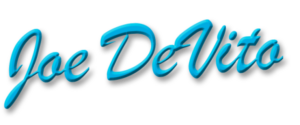 "Joe DeVito from New York, ruled the room… 9.5 out of 10." – Montreal Gazette
Joe DeVito has appeared on The Late Late Show, Last Comic Standing, and Comedy Central, and is a frequent guest on the top-rated Greg Gutfeld Show. His comedy albums are in regular rotation on SiriusXM comedy channels and his special for Dry Bar Comedy has over 5 million views online.
Whether taking on relationships, his Italian-American family, or current events, Joe DeVito's dead-on timing, unexpected twists and sheer flights of lunacy make him a favorite at clubs and colleges across the USA, and at the top venues in New York City!
Check out his full special here…

Dating Over 40 Is Like Thrift Store Shopping. Joe DeVito – Full Special
Dry Bar Comedy
5.1M views
8 months ago