DISH OF THE WEEK (Sunday- 10/31/21- Shaka Donuts- Orlando)
***** DISH OF THE WEEK (Sunday- 10/31/21- Shaka Donuts).
One of Jeff Eats' favorite menu items…
CINNAROLL
($2.75- raised donut topped with cinnamon glaze/ streusel/ vanilla icing)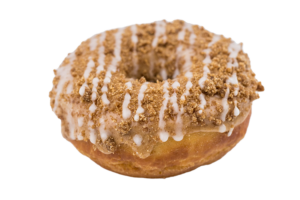 Shaka Donuts
225 East Michigan Street
Orlando
(407) 801-5066
shakadonutsorlando.com
Latest Review: 4/12/21
Trust Jeff Eats when I tell you- if you like donuts, you will absolutely positively love Shaka Donuts!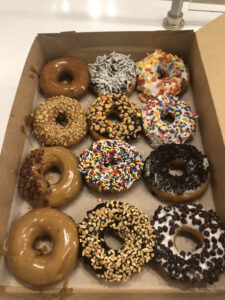 Posted on April 12th, 2021
***** Shaka Donuts, 225 East Michigan Street, Orlando, Florida 32806, (407) 801-5066.
Got a killer donut joint that you guys gotta check-out…Shaka Donuts in Orlando.
Real simple tale to tell…
Yesterday morning, Jeff Eats and Mrs. Jeff Eats "discovered" Shaka Donuts and the order-pickup at the counter/ table and hi-top seating/ house donuts- made to order donuts -breakfast sandwiches- coffee menu joint totally blew us away!
Trust Jeff Eats on this one…Shaka Donuts is an absolute must try!
You guys can check shakadonutsorlando.com for menu/prices/info.
Shaka Donuts is open:
Sunday 7:30AM–1PM
Tuesday-Friday 6:30AM–6PM
Saturday 7:30AM–6PM
Closed Monday