The Baked Bear (Sawgrass Mills – Sunrise)
***** The Baked Bear, 2604 Sawgrass Mills Circle, Suite 112S, Sunrise, Florida 33323, (954)686-2909.
Got a real good ice cream joint for you guys to checkout- The Baked Bear in Sunrise. Playing GPS— The Baked Bear is located right across from The Cheesesteak Factory in the Sawgrass Mills mega mall.
Real short tale to tell, order/ pickup at counter, handful of inside tables, 'build' your own ice cream sandwich from in-house baked cookies and in-house made ice cream, toppings, ice cream cones/bowls.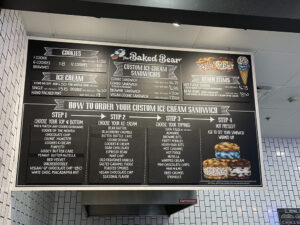 Yesterday afternoon- Jeff Eats and Mrs. Jeff Eats "discovered" The Baked Bear and I gotta tell you that the ice cream sandwiches and bowl we concocted were absolute dynamite! Just between you guys and Jeff Eats, in my entire lifetime- I can't ever recall eating a cookie or ice cream which didn't work for me! That said, for sure there were better cookies than others, same for the ice creams, anyway- trust me when I tell you that The Baked Bear's cookie and ice cream assortments were both right on the money!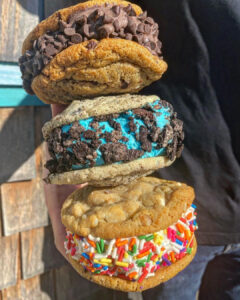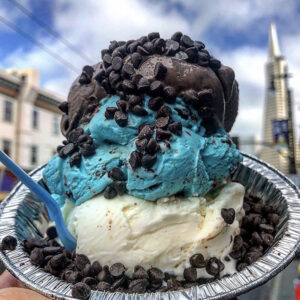 Let me wrap The Baked Bear up by saying…
The Baked Bear is open:
Monday-Thursday 1pm-9:30pm, Friday 1pm-10pm, Saturday=Sunday noon-10pm.
You guys can check menu/prices/info at thebakedbear.com.