The Doo Wop Project (The Lyric Theatre- Stuart)
* The Doo Wop Project.
Just picked-up 2 tickets.
Jeff Eats and Mrs. Jeff Eats have seen these guys in action…
Trust me on this one- The Doo Wop Project puts on an absolutely-sensational show…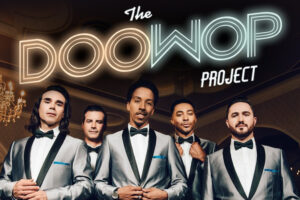 The Skinny:
The Doo Wop Project
Thursday, March 17th, 2022 (7pm)
The Lyric Theatre
59 S.W. Flagler Avenue
Stuart, FL 34994
Box Office: 772) 286-7827
Tickets: lyrictheatre.com
From lyrictheatre.com
The Doo Wop
The Doo Wop Project begins at the beginning: tracing the evolution of Doo Wop from the classic sound of five guys singing harmonies on a street corner to the biggest hits on the radio today. In their epic shows The Doo Wop Project takes audiences on a journey featuring foundational tunes from the Crests, Belmonts and Flamingos through the vocal artistry of Smokey Robinson, The Temptations, and The Four Seasons all the way to DooWopified versions of modern hits from Michael Jackson, Jason Mraz, Maroon 5, and Sam Smith. Featuring stars from the Broadway hits Jersey Boys, Motown: The Musical, and A Bronx Tale, The Doo Wop Project brings unparalleled authenticity of sound and vocal excellence to recreate – and in some cases entirely reimagine – the greatest music in American pop and rock history.