Beach Boys Tribute- Featuring The Beach Buoys (Wellington Amphitheater- Wellington)
Originally posted on May 24th, 2021.
* Beach Boys Tribute- Featuring The Beach Bouys.
Trust Jeff Eats on this one…The Beach Buoys is one of the best Beach Boys' tribute acts in the business…
TWO FREE SHOWS: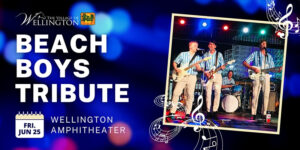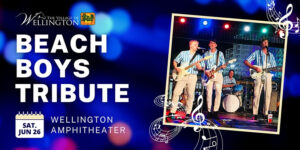 wellingtonfl.gov/Amphitheater…
Instead of a single night, concerts will be scheduled for Fridays and Saturdays at 8:00 PM. Gates will open for entry at 6:30 PM.
Date, Time, Location:
Friday, June 25th & Saturday, June 26th, 2021
8:00 PM – 10:00 PM EDT
Wellington Amphitheater
12300 Forest Hill Boulevard
Wellington, Florida 33414
For details on upcoming concerts, movies, and food truck events, visit wellingtonfl.gov/Amphitheater.