Lisa's Kitchen (Boca Raton)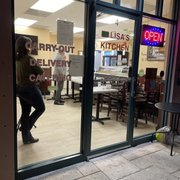 ***** Lisa's Kitchen, 21401 Powerline Rd #4, Boca Raton, Florida 33433, 561-488-1628.
Got a real good Chinese/Thai joint for you guys to check out- Lisa's Kitchen in Boca Raton.
Real simple tale to tell…last night Jeff Eats and Mrs. Jeff "discovered" Lisa's Kitchen and I gotta tell you that the wonton soup/ egg rolls/ bar-b-q spare ribs/ pepper steak/ General Tao's chicken/ shrimp with black bean sauce/ roast pork fried rice that we took-out were all right on the money! Just so you know, Lisa's Kitchen is basically a take-out but if you insist on eating there- it has a handful of tables that will work for you!
As I mentioned above, Lisa's Kitchen has both Chinese and Thai stuff….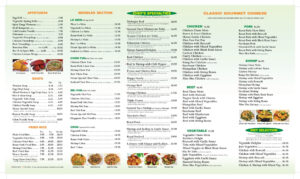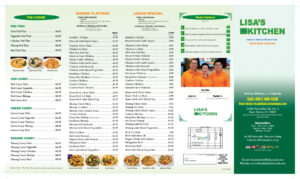 Lisa's Kitchen- Business Hours
Tues – Sat 11 AM – 10 PM
Sunday: 3 PM – 10 PM
Monday Closed
Let me wrap Lisa's Kitchen-up by saying, that the joint was immaculate, the staff was as pleasant as could be, its food was delicious and its nice sized portions were neighborhood Chinese take-out priced! Just between you guys and Jeff Eats, I kinda think that I know my Brooklyn Jewish American Chinese Food- and I'm telling you, Lisa's Kitchen is "cooking" with top-notch fresh ingredients!
Jeff Eats and Mrs. Jeff Eats are definitely going to be real steady-customers!
You guys can check menu/prices/info at lisaskicthenbocafl.com.