Rogie Pierogies (Delray Beach)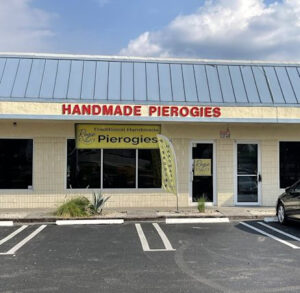 ***** Rogie Pierogies, 1445 North Congress Avenue, Delray Beach, Florida 33455, (561) 279-3555, rogiepierogies.com.
Recent email…
Hey Jeff,
Big fan of jeffeats.com.
Even a bigger fan of delicious pierogies.
Already permanently down here in Boynton Beach from Queens for 17 months and haven't found a really decent pierogi.
Can you help me out?
Thanks,
Carole Mirman
__________________
Hey Carole Mirman,
Here you go…
Small takeout joint. Order/pickup at counter. If you insist on eating there- its got 2 tables.
Dynamite in-house-made fully cooked hot/cold stuff…
Open 7 days a week, 10am-4pm.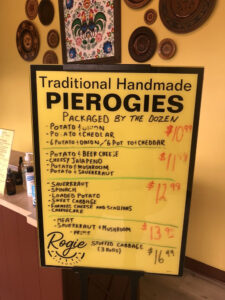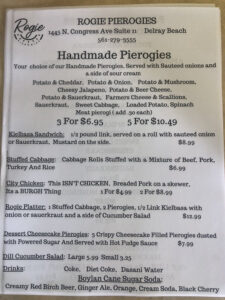 Enjoy!
Jeff Eats