Blues Brothers Soul Band (Wellington Amphitheater- Wellington)
* Blues Brothers Soul Band.
Trust Jeff Eats on this one…the Blues Brothers Soul Band is one of the best Blues Brothers tribute acts in the business…
TWO FREE SHOWS: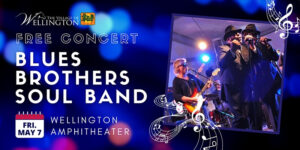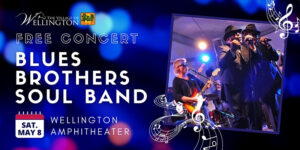 wellingtonfl.gov/Amphitheater…
Instead of a single night, concerts will be scheduled for Fridays and Saturdays at 8:00 PM. Gates will open for entry at 6:30 PM.
While tribute concerts are FREE to attend, ticket registration will be REQUIRED through Eventbrite. Space is limited.
Tickets will become available for registration beginning on the Monday prior to each scheduled concert. One ticket is REQUIRED per attendee (including children, toddlers, and babies). Visit wellingtonfl.gov/Eventbrite to register.
Masks are required for all Amphitheater events (except while eating or drinking), and guests are encouraged to bring their own blankets or lawn chairs for seating All attendees are expected to follow all recommended social distancing and CDC guidelines. No outside alcohol, no smoking, no pets.
For details on upcoming concerts, movies, and food truck events, visit wellingtonfl.gov/Amphitheater.