The British royal family
These "cats" just don't give-up…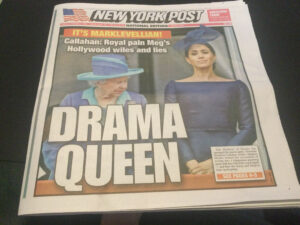 Originally posted on August 6th, 2017.
* The British royal family.
Can one of you guys please explain to Jeff Eats- Americans' seemingly endless fascination with The British royal family.
Didn't we beat these cats in 1776 so we wouldn't have to deal with these folks?
Just between you guys and Jeff Eats- I'm kinda thinking that Prince Harry and his brother Prince William (products of the Lucky Sperm Club) aren't the sharpest pencils in the pencil box- but that's just me!
While you're working on The British royal family for me, maybe you can also tell Jeff Eats what these Khardashian clowns are all about!
Thanks!