Win A $25 Chicken Salad Chick Gift Card
This contest started on 2/11/21. This contest has a winner.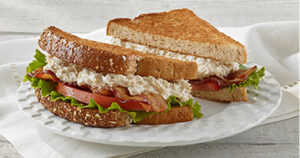 * Win A $25 Chicken Salad Chick Gift Card.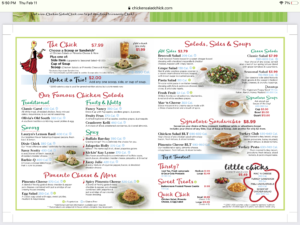 Jeff Eats got a $25 Chicken Salad Chick Gift Card to give to one of you guys!
Trust Jeff Eats- when I tell you, that if you like chicken salad, you're absolutely gonna love Chicken Salad Chick. This joint features 13 different chicken salads- and guaranteed you'll find at least one that absolutely kills! I recently "tried" all 13 in one of Chicken Salad Chick's Orlando locations and I gotta tell you guys that it was a toss-up for me between Dixie Chick and Classic Carol with Dixie Chick winning by a feather!
The game- the first 25 "reader-comments" received – will be entered in a "blind hat pick"! You can submit as many comments as you'd like but- Please, only 1- reader comment – per day…play fair!
The $25 Gift Card is good at any Chicken Salad location in the United States- (there are currently 21 Florida units).
You can check menu/prices/locations/info- at chickensaladchick.com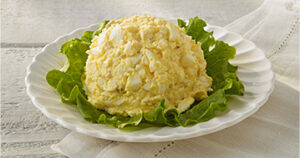 Posted on April 14th, 2014
* Chicken Salad Chick.
Here's one for you-that Jeff Eats will bet that you've never-ever heard of…Chicken Salad Chick!
Real simple concept–a fast food chain that specializes in CHICKEN SALAD.
That's right, I said an Auburn, Alabama headquartered- fast food chain that specializes in CHICKEN SALAD.
For right now, Chicken Salad Chick has 15 locations. There are 12 locations in Alabama-Georgia-South Carolina. There are 3- Florida stores-Destin, Panama Beach, Tallahassee.
Just so you know, Jeff Eats has yet to try Chicken Salad Chick. The chain was recently brought to my attention by my good friend Mike- who raved about the concept/food after eating in the Destin outpost.
At this stage of the game you guys can check www.chickensaladchick.com for menu/other info.
In reviewing Chicken Salad Chick's website…something like 15 different types of chicken salad, handful of soups, handful of deli sandwiches for the non-chicken salad crowd. Order at the counter-food is delivered to your table. In checking with the Company-all of the chicken salads are prepared in-house on- a daily basis. Chicken Salad Chick has been around since 2008 and has been franchising since 2012.
Let me wrap this up for you…
One of Jeff Eats favorite food "items" is chicken salad. I love good chicken salad. As a matter of fact, I enjoy chicken salad so much-that every now and then- I'll actually buy the pre-packaged chicken salad that Publix sells in its deli-department…which by no stretch of the imagination- could ever be considered anything but-fair at best.
Just in case we find ourselves one day on that tv-show The Newlywed Game…I love chicken salad topped with chopped onions and bacon- on a toasted everything bagel.
You now know about Chicken Salad Chick a player in the chicken salad business.