Win A $20 Mellow Mushroom Gift Card
This contest started on 1/14/21. This contest has a winner.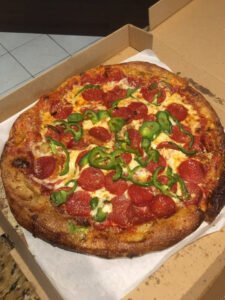 * Win A $20 Mellow Mushroom Gift Card.
Jeff Eats got a $20 Mellow Mushroom Gift Card to give to one of you guys…
The game- the first 25 "reader-comments" received – will be entered in a "blind hat pick"! You can submit as many comments as you'd like but- Please, only 1- reader comment – per day…play fair!
The $20 Gift Card is good at any Mellow Mushroom location.
Check menu/prices/locations/info at mellowmushroom.com.
Posted on March 11th, 2009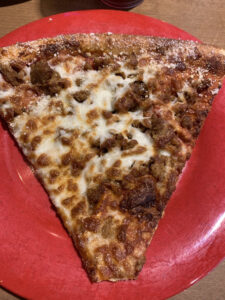 ***** Mellow Mushroom, 25 SE 6th Avenue, Delray Beach, Florida 33483 (561) 330-3040.
Let me get the necessities out of the way…Mellow Mushroom is a very-casual pizza joint located in Delray Beach. Its menu is loaded with appetizers, salads, calzones, subs and pizzas…all at neighborhood pizza joint prices. The joint also has something like 100 beers, if that's your game! A recent taste-test had me "sampling" a meatball ricotta pizza, greek salad, steak & cheese calzone and chicken parmesean sub. The food at this joint is absolutely dynamite.
Just so you know, Mellow Mushroom is a small-chain with joints in 15 states…there are a handful in Florida. The guys who own this company have a terrific concept…great food combined with a "retro-1960's-70's decor"…When I was eating at Mellow Mushroom, I "expected" Scott McKenzie, Grace Slick, John Densmore and H. Rap Brown to come walking in at any moment… Mellow Mushroom's website www.mellowmushroom.com will provide you with menu/prices and loads of pictures "showing" that decor I just mentioned.
Real Casual. Great Food. Great Ambiance.
I highly recommend that you give Mellow Mushroom a try.
The joint is open Monday-Thursday 11:30am-11pm, Friday-Saturday 11:30am-midnight, Sunday noon-11pm.